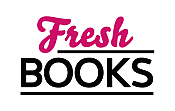 Summer Reads are HOT in July!
"Experience fantasy with eleven authors and eleven short stories."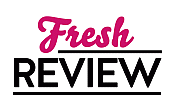 Reviewed by Shellie Surles
Posted January 11, 2017

SHADOWED SOULS has eleven short stories by eleven authors. The best in the book by far is the all new Dresden Files story. Any book that has a Dresden story is worth reading. But it doesn't stop at that. Kevin J Anderson, Tanya Huff, Kat Richardson, Seanan McGuire, and more contribute stories to give you a plethora to choose from. Not all are great, some are good, some not so much, though that maybe a difference in tastes. You will have to read each one to make that decision for yourself.
This is a Dresden Files book, but it does not have Harry in it. It's okay though, you should read it. This novella definitely contributes to the series and leaves you waiting desperately for the next book to be released.
As with any anthology, SHADOWED SOULS is your chance to read new authors and make wonderful discoveries that you may have previously missed. So pick up SHADOWED SOULS and read it. You may find a diamond in there, a new and wonderful author to follow, or enjoyable stories from your favorites.
SUMMARY
In this dark and gritty collection—featuring short stories from Jim Butcher, Seanan McGuire, Kevin J. Anderson, and Rob Thurman—nothing is as simple as black and white, light and dark, good and evil..

Unfortunately, that's exactly what makes it so easy to cross the line.

In #1 New York Times bestselling author Jim Butcher's Cold Case, Molly Carpenter—Harry Dresden's apprentice-turned-Winter Lady—must collect a tribute from a remote Fae colony and discovers that even if you're a good girl, sometimes you have to be bad...

New York Times bestselling author Seanan McGuire's Sleepover finds half-succubus Elsie Harrington kidnapped by a group of desperate teenage boys. Not for anything "weird." They just need her to rescue a little girl from the boogeyman. No biggie.

In New York Times bestselling Kevin J. Anderson's Eye of Newt, Zombie P.I. Dan Shamble's latest client is a panicky lizard missing an eye who thinks someone wants him dead. But the truth is that someone only wants him for a very special dinner...

And New York Times bestselling author Rob Thurman's infernally heroic Caliban Leandros takes a trip down memory lane as he deals wih some overdue—and nightmarish—vengeance involving some quite nasty Impossible Monsters.

ALSO INCLUDES STORIES BY

Tanya Huff * Kat Richardson * Jim C. Hines * Anton Strout * Lucy A. Snyder * Kristine Kathryn Rusch * Erik Scott de Bie *
---
What do you think about this review?
Comments
1 comment posted.
Re: Experience fantasy with eleven authors and eleven short stories.

Really great post, Thank you for sharing this knowledge.
Excellently written article, if only all bloggers offered
the same level of content as you,
http://www.telearabe.com/alarabiya.php the internet Online
France would be a much better place.
(Adam Kim 9:14pm January 23, 2017)
Registered users may leave comments.
Log in or register now!