"Heels can be deadly"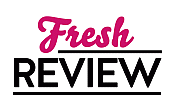 Reviewed by Shellie Surles
Posted January 11, 2017

When a man is murdered with the heel of a stiletto, it makes international news. Sure we have all seen this in a movie or joked with your girlfriends about how deadly the heels look. But no one actually expected it to happen. Not in the real world could someone be beat to death with a stiletto. Stefan Andersson was, he was a quite, intelligent scientist that emigrated from Sweden. He published in many science papers and held patents. His research helped lots of people. Stefan had many friends and family who loved him, he was a good guy, but he was lonely and wanted a family.
Ana Trujillo was a young mother, who left her children and moved to the city, to enjoy the life she felt she had been deprived of. Ana was a party girl, sleeping with any guy who could give her a place to live or pay the bills. People initially liked her, but as her life began to spiral out of control, her anger issues became obvious.
Initially she was everything Stefan wanted, but when it became clear that the relationship wouldn't work he tried to end it. Ana stalked him until it ended the only way it could. People said she dabbled in witchcraft and thought she had powers. Did she kill him because of that or was she just a violent stalker?
Kathryn Casey did lots of research into the lives of both the victim and assailant in POSSESSED. She describes the lives of both of them from early childhood till the murder. It is amazing the amount of people she spoke with and the stories they told. POSSESSED is a fascinating read, whether or not Ana was possessed is unknown, but she definitely has issues. It just makes you wonder how all the other guys were lucky enough to get away and understand why poor Stefan never stood a chance.
Kathryn Casey gives you the life stories of those involved in the Texas Stiletto Murder and paints a fascinating story of a woman who spiraled into murder in POSSESSED.
SUMMARY
A WALKING NIGHTMAREóIN SIZE-NINE STILETTOS . . .
The officer responding to a 911 call at one of Houstonís hippest high-rises expected the worst. After all, domestic violence situations can be unpredictable. But nothing couldíve prepared him for what he found: a beautiful woman drenched in blood . . . an older man lying dead on the floor . . . and a cobalt blue suede stiletto with tufts of white hair stuck to its five-and- a-half-inch heel.
With her stunning looks, magnetic personality, and erratic behavior, Ana Trujillo had a notorious reputation on the downtown Houston scene. She spoke often of occult powers, though few knew how deeply she believed such boasts. Stefan Andersson was a gentle soul, a Swedish transplant with a good career and trusted friends, who was desperate to find someone special. Theirs is a story of obsession, madness, and tragedy. Because once Stefan fell head over heels for Ana, he was under her controló and he didnít have a chance in hell.
---
What do you think about this review?
Comments
No comments posted.

Registered users may leave comments.
Log in or register now!