"A cozy murder mystery book that takes the reader to Scotland and not much further!"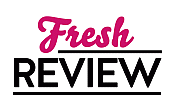 Reviewed by Magdalena Johansson
Posted January 10, 2017

Two old friends, Janet and Christine, together with Janet's daughter Tallie and Summer, Tallie's former college roommate, have decided to take over Yon Bonnie Books in Scotland. They all need a change in their lives and they think running a bookstore will be perfect. However, they are off to a rough start when Janet finds out that she can't move into her house. It doesn't get better when a woman is found murdered in the shed. Who is the murdered woman and why would anyone murder her? And, when can Janet move into her house?
I must admit that I was quite captivated by the cover of PLAID AND PLAGIARISM. A cozy mystery book set in Scotland with four women that are running a bookstore? Count me in! So, I was quite happy when I got a copy of this book to read.
As this is a cozy mystery book there are lots of eccentric people and lots of humor, at least it tries to be humorous. However, I did find it hard to really enjoy PLAID AND PLAGIARISM. Despite the bookstore and all. Sure, there were moments that I enjoyed, a man and his dog that kept on disappearing throughout the book. One minute there, the next gone. The old lady that just showed up one day in the bookstore, not saying a word, just sitting there knitting. But, the mystery just never really got to me. I felt that, despite this being a fairly short book, it was hard for me to concentrate on the story. It just lacked something vital, and I think it all comes down to the fact I just didn't find the four women that interesting and engaging to read about. For one thing, it took me forever to remember who is who, and that's never a good sign. I just waited for the story to take off, but it never really did. Not even the ending, when everything was revealed, felt that good.
PLAID AND PLAGIARISM by Molly MacRae may not have enthralled me, but it had its moments. If you are looking for a book about women running a bookstore and caught up in a murder, well then, I recommend this book for you!
SUMMARY
A murder in a garden turns the four new owners of Yon Bonnie Books into amateur detectives, in a captivating new cozy mystery novel from Molly MacRae.
Set in the weeks before the annual Inversgail Literature Festival in Scotland, PLAID AND PLAGIARISM begins on a morning shortly after the four women take possession of their bookshop in the Highlands. Unfortunately, the move to Inversgail hasn't gone as smoothly as they'd planned.
First, Janet Marsh is told she'll have to wait before moving into her new home. Then she finds out the house has been vandalized. Again. The chief suspect? Una Graham, an advice columnist for the local paper—who's trying to make a name for herself as an investigative reporter. When Janet and her business partners go looking for clues at the house, they find a body—it's Una, in the garden shed, with a sickle in her neck. Janet never did like that garden shed.
Who wanted Una dead? After discovering a cache of nasty letters, Janet and her friends are beginning to wonder who didn't, including Janet's ex-husband. Surrounded by a cast of characters with whom readers will fall in love, the new owners of Yon Bonnie Books set out to solve Una's murder so they can get back to business.
A delightful and deadly new novel about recognizing one's strengths and weakness—while also trying to open a new book shop—PLAID AND PLAGIARISM is the start of an entertaining new Scottish mystery series
---
What do you think about this review?
Comments
4 comments posted.
Re: A cozy murder mystery book that takes the reader to Scotland and not much further!

http://freshfiction.com/review.php?id=61880
(Jack Doyle 1:18pm July 21)
http://freshfiction.com/review.php?id=61880
great read
(Jack Doyle 1:19pm July 21)
[url]http://freshfiction.com/review.php?id=61880[/url]
(Jack Doyle 1:20pm July 21)
You should really read it!
http://freshfiction.com/review.php?id=61880
(Jack Doyle 1:20pm July 21)
Registered users may leave comments.
Log in or register now!