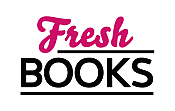 Great new reads in September
"An 1860s Christmas for a mail-order bride and Pony Express rider"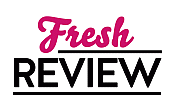 Reviewed by Clare O'Beara
Posted January 7, 2017

Inspirational Historical | Inspirational Romance | Romance Historical
Josephine Dooley's plan to escape her uncle, who wants to marry her off in lieu of a gambling debt, isn't straightforward. She aims to disguise herself as a boy, join the Pony Express as a rider in order to travel, and marry herself off as a mail-order bride, just until she reaches twenty-one. What a wonderful heroine. Jo arrives in a wintry landscape to meet her prospective husband Thomas, who has no idea that his cheeky brother advertised for a bride in his name. PONY EXPRESS CHRISTMAS BRIDE is the latest in a lively series which I've been following, centering on a family of six adopted boys.
So far each book has been based on a different ranch which serves the Pony Express, providing horses and riders as well as food and lodgings. Thomas and Philip Young, adopted brothers, live in Dove Creek, Wyoming in 1860. Snow is falling even in October and they are managing to keep the mail going, so far. It's a lonely life and their good neighbour, a respectable lady called Hazel, agrees they should be wed - but the new arrival Jo is going to abide with her until the day. Having seen no reason to trust men to date, Jo is fine with that, while Thomas is surprised that anyone should want him as a husband.
The basic wedding is the start of the young couple's relationship, but as winter marches closer and housework occupies Jo, while Thomas has to keep the mail going, they start to bond over shared concerns. True to his agreement with Jo, Thomas is keeping to a name-only marriage. I actually found this hard to swallow as men were more direct, and shorter of female company, in those days, and I could easily see Thomas insisting on his rights. As this is an inspirational book we accept the message that a physical relationship should only be shared between people who are genuine friends and lovers. I enjoyed the barn dance while Jo's uncle, when he finally arrives, is not the only villain of the piece. Again, I thought the more sympathetic characters are far too accepting of having been robbed of hard-earned money.
With period Christmas preparations and wise counsel, this snowy tale PONY EXPRESS CHRISTMAS BRIDE by Rhonda Gibson will be enjoyed by romance fans of any age. Saddle up, I'm off to town.
SUMMARY
Want-Ad Wife
Mail-order bride Josephine Dooley's trip West was supposed to end in marriage to her intended groom—not with the discovery that he hadn't actually placed the bridal ad! Now her only choice is to convince Pony Express rider Thomas Young to wed her anyway to save her from her scheming uncle.
A bride shouldn't be a surprise package, and when Thomas finds out about his meddling brother's ruse, he plans to send his would-be wife packing. However, when he realizes Josephine desperately needs his help and a marriage of convenience is the only way he can protect her, he vows to become the husband she needs. But he quickly learns that it will be hard to keep his new bride at arm's length…because Josephine is his perfect match.
---
What do you think about this review?
Comments
No comments posted.

Registered users may leave comments.
Log in or register now!