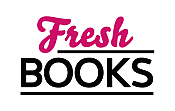 Finish off the year with great December reads
"A wild, enthralling ride through a magical, mysterious Italy"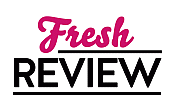 Reviewed by Samantha Randolph
Posted January 5, 2017

Cassie Arroyo attends school in Rome, though she is American, while her father teaches art history at a university there. What starts as a normal day for Cassie takes a dramatic turn when her father suddenly hustles her into the car and starts talking about how they've been found. With limited time, Cassie's father explains that a secret society is after her, an heir to an ancient bloodline that can use the Spear of Destiny and change futures. When her father is shot and rushed to the hospital, Cassie is left to run and find the answers on her own while trying not to get killed in the process.
MOVING TARGET is a fast-paced, breathtaking adventure featuring a chosen one who just wants to save her father and her friends. Christina Diaz Gonzalez captures the voice of young Cassie perfectly; Cassie is brave, caring, and grapples with worry and uncertainty. We follow her journey as she discovers more about the Spear of Destiny, and those that would kill her over it, creating a unique and interesting plot where trust is rarely handed out.
While the fantastical elements are wonderful, the heart in MOVING TARGET is what brings the book to life. Cassie loves her father dearly, and their bond is strong. She also loves her friend, Simone, who joins her on the journey, as well as a new friend later on. Above all, Cassie wants to keep her friends and family safe, though they are all in immense danger. The developments of each of their relationships are complex and realistic as they butt heads, uncover dark secrets, and experience betrayal.
As Cassie navigates her own destiny, readers will be hooked on her story of danger, family, and what it means when one person has the power to change everything.
SUMMARY
Cassie Arroyo, an American studying in Rome, has her world ripped apart when someone tries to kill her father, an art history professor at an Italian university. Is she their next target? Cassie sets out to uncover what is happening, only to learn that she is a member of an ancient bloodline that enables her to use the Spear of Destiny--a legendary object that can…
---
What do you think about this review?
Comments
No comments posted.

Registered users may leave comments.
Log in or register now!