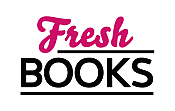 May Books to Delight
"Her Love Soothes the Savage Beast in Him"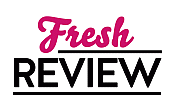 Reviewed by Bonnie Rose
Posted January 5, 2017

Hamish MacHugh is finished being a soldier, and just wants to enjoy peace in his beloved Scotland. Instead, he inherits a dukedom he doesn't want, and has to escort his two sisters to London for a season. Resigned to "doing his duty," Hamish arrives in town to hear whispers about his brutality and his misbehavior while a soldier. Some even call him the Duke of Murder. While trying to stay under the radar, he observes a former officer he's familiar with bullying a young woman, and steps in.
Megan Windham is in an awful fix. A youthful indiscretion she committed a few years back has returned to haunt her in a big way. Sir Fletcher Pilkington knows all about Megan's secret, and is using this knowledge to force Megan to marry him. He's in a very precarious financial situation, and a wealthy heiress is just what he needs. Fletcher is tired of Megan putting him off, and his cruel nature has him snatching the spectacles off her face. Just as he's about to drop them and crush them, a large hand reaches in to rescue them and return them to Megan. The so-called murderous duke, Hamish, saves the day, and forces the bully to back down, at least for the moment.
Megan is very grateful for Hamish's aid, and treats him with the most courtesy and kindness he's been shown since coming to town. Though he desperately lacks polish and tends to let his speech revert back to his soldiering days, Megan sees the kind and wounded man underneath the rough exterior. Soon, she's teaching him to waltz, and he's meeting her extensive family. A friendship develops, and Megan finds herself confessing her situation with Fletcher. Knowing Fletcher's true nature, Hamish is determined not to let Megan be trapped in such a horrible marriage, and devises a plan...
Opposites do, indeed, attract as Megan and Hamish initially begin to comfort and confide in each other. Comfort turns to hugs, which turn to kisses, which eventually turns to passion. I love their chemistry and how neither judged the other, and how they listened to each other. Megan is gently bred, niece of a duke, and socially adept. She also has very poor vision, bad enough that it affects her daily life. I admire her not feeling sorry for herself, and for being tenacious enough to pursue a relationship with Hamish, who doesn't feel he's good enough for her. Hamish is a very large, rough man. He endured a lot of pain while serving as a soldier, and is severely misjudged regarding most of the things he's been accused of doing. I love how this big, bluff man became putty in the hands of Megan, and how he worked to become her hero.
THE TROUBLE WITH DUKES is a warm and satisfying read, full of family love, romance, a truly loathsome villain, and a delightful happy ever after for a most deserving couple. Grace Burrowes filled this story with many dear old friends from the original Windham series, and it's pure joy to catch up with them. I'm betting you'll want to read their individual stories if this new series, Windham Brides, is your first introduction. I thoroughly enjoyed Hamish and Megan's story, and heartily recommend THE TROUBLE WITH DUKES.
SUMMARY
THEY CALL HIM THE DUKE OF MURDER...
The gossips whisper that the new Duke of Murdoch is a brute, a murderer, and even worse--a Scot. They say he should never be trusted alone with a woman. But Megan Windham sees in Hamish something different, someone different.
No one was fiercer at war than Hamish MacHugh, though now the soldier faces a whole new battlefield: a London Season. To make his sisters happy, he'll take on any challenge--even letting their friend Miss Windham teach him to waltz. Megan isn't the least bit intimidated by his dark reputation, but Hamish senses that she's fighting battles of her own. For her, he'll become the warrior once more, and for her, he might just lose his heart.
---
What do you think about this review?
Comments
No comments posted.

Registered users may leave comments.
Log in or register now!