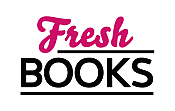 Finish off the year with great December reads
"Getting fit for a cross-country run - but at what price?"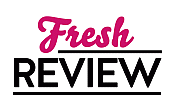 Reviewed by Clare O'Beara
Posted January 5, 2017

Mystery Hobbies | Mystery Woman Sleuth
If, like me, you have a family member who runs for sport, you might enjoy giving them this book for Christmas. FIRST DEGREE MUDDER set in the Pacific Northwest which is also the title of the cosy crime series, follows training for a mud run. In her fourth outing, young journalist and amateur sleuth Meg Reed is in Portland, Oregon. She's hoping to get fit, lose a few pounds and take part in a race for Northwest Extreme magazine.
Rebelling against the onset of computer-generated stories, facing being laid off as the magazine goes digital, the journalist Meg grabbed her chance to participate in a lengthy, muddy obstacle course race. She needed some boot camp training first. Now at a converted historic barracks, Meg discovers her solidly-built trainer Billy dead on the floor. We get a look at the training they have all been doing, and several trainees probably wanted to kill Billy the somewhat bullying instructor. But did someone really get out of hand, or was it natural causes? Or maybe an accident, around all these adrenalin junkies. The indications are that Billy was strangled, though who would do it Meg can't imagine. Still, she's on the scene, so she'll cover the story. But she's not the only journalist in town. And she's still got a race to run.
The other characters include Jenny, working hard to lose the baby weight she gained a few years ago, Jill, Meg's best friend who has just been offered an art college place in Italy, and Dylan, the natural foods side of the training camp. Kelsey Kain is an athletic studio journalist who is taking the course too, annoying people by interviewing them while running. Tim is a businessman doing the run to please his wife. Matt is a serious technology journalist, disillusioned with stories that are no more than clickbait headlines to grab a few seconds of readers' attention. Kenny is a handsome cop eager to see more of Meg, even if she does wear pink a lot. Portland itself is a major character, with vivid descriptions of Meg's sorties to coffee bars, food markets, film locations and rugged scenery. As this is a few books in to a series, we also see the ongoing saga of Meg's family, but I assure you a new reader can just jump in and enjoy the tale. At the end we get guidelines on getting fit. FIRST DEGREE MUDDER by Kate E Dyer-Seeley is an unconventional and interesting mystery which will appeal to all those who know there's more to life than watching TV.
SUMMARY
When a mud marathon champion bites the dust, Meg Reed has to go the distance to make sure a killer comes clean . . .
Back home in Portland, Oregon, Meg is ready to take her career as an outdoor writer for Extreme magazine to the next level. Lesser journalists sling mud—Meg plans to run through it. To train hard for Mud, Sweat & Beers, an extreme 5K mud run, she's signed on with the Mind Over Mudder team, run by ten-time mud marathon champ—and former drill sergeant—Billy the Tank. But when Meg finds her tenacious trainer dead in the locker room, she has a sinking feeling someone may have been pushed too far. Digging through the hidden secrets at Mind Over Mudder is a dirty job, but somebody's got to do it. Meg will have to tread carefully, though—or she may soon be running for her life . . .
---
What do you think about this review?
Comments
No comments posted.

Registered users may leave comments.
Log in or register now!