"An alternate colonial Burma brings two women together - for how long?"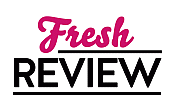 Reviewed by Clare O'Beara
Posted January 5, 2017

Historical | Science Fiction Alternate History
Enlightened twentieth century imperialism is how narrator Peta Firth describes her posting to administrative work in Burma. She lives in a version of 1984 in which the British Empire is still going strong, though facing challenges. BURMESE DAZE starts out mimicking a memoir style from English writers and gradually introduces the discrepancies with our own time line. George Orwell's novel BURMESE DAYS seems to have been the inspiration as British administration of the Asian country ended in 1948.
Without a respected family background, Peta fits in better among traders and travellers. Her move to a mountain district lands her among class-conscious English families, keeping themselves apart from the villagers for the sake of the Empire. Dacoits and guerrillas plague the trails and Peta hears terms that today we'd consider insulting, but she is instructed to get along with the locals or go home. Just as today, rainforest timber sales both legal and illegal make up the majority of the nation's trade. Arresting an Englishman is Peta's job, but it ruins her social standing. However one person, old friend and district policeman John Corfield, is delighted. His interests include destroying the opium-heroin trade. Captain Henrietta de Carnac is an unconventional, well-bred cavalry officer, sent to help retain order. Peta finally makes a woman friend - when she can draw her attention from polo.
I found the developing politics more interesting than the stifling social set. Nationalists, socialists and anti- racists make themselves heard with student radicals and liberal lawyers in the crowd. Peta doesn't tell us about the natural environment and wildlife, concentrating on people and weather. Women have few options in life. I wanted to know more about this timeline, and mystifying hints about the Mexican uprising, similar to the Spanish Civil War, plus the ongoing depression in England, made me suspect that the author was enjoying herself very much. Virginia Weir immerses us in the two-tier social life of the British, but sadly backs off from anything resembling a thriller. A relationship between two ladies is about as shocking as it gets. The ending takes a turn for the wry, without answering any of my many questions. Virginia Weir was born at the British Military Hospital in Singapore but spent much of her life in Scotland and England. BURMESE DAZE is an entertaining confection for a different kind of romantic.
SUMMARY
The year is 1984 and the British Empire is still intact.
Peta Firth, a bookish district officer in the remote Kyinwe district of Burma, is bored and lonely and longs for friendship and a meeting of minds. After a riot devastates the town, Captain Henrietta de Carnac and her detachment of cavalry troopers are sent to enforce civil order.
Peta is drawn to this mysteriously aloof figure, who causes offence by commandeering the Government Secondary School playing fields for her polo practice and by declining invitations to dinner with the District Commissioner and his wife. Sent to read the Riot Act by her superior, Peta is given short shrift and temporarily finds herself on the side of the Henrietta-haters.
Join Peta and Henrietta on their journey towards friendship and understanding in a relationship that defies the rigid class-bound strictures of colonial society, one that risks everything for the promise of a brief period of happiness.
---
What do you think about this review?
Comments
No comments posted.

Registered users may leave comments.
Log in or register now!