"A K9 team works to track down a bomber"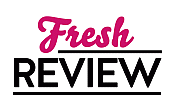 Reviewed by Clare O'Beara
Posted January 5, 2017

First in the FBI K-9 Mysteries is an intense crime story featuring Special Agent Meg Jennings and Hawk, her search- and-rescue black Labrador. LONE WOLF by Sara Driscoll starts in Maryland, on the Monocacy Battlefield which is federal land. A walker found a girl's body dumped in the river and the K9 teams have been called in to search for a killer. We learn that strictly speaking, they are called Human Scent Evidence teams, and they are required by the FBI to carry firearms while tracking in case they come up with a criminal suspect. They also need to keep extremely fit.
Next up is a mission in dreadful circumstances. A bomb at a Department of Agriculture building has trapped several people who need to be recovered from the debris. The work is well described. We meet various dedicated workers on the spot, but the action then shifts to the offices of the Washington Post, where a madman claiming responsibility for the bomb has sent an anonymous e-mail. The journalist who picks it up is a former war correspondent, Clay McCord. Attached is an overhead camera image taken by the drone suspected of dropping the bomb. The note suggests that this is the work of a homegrown terrorist. The FBI K9 teams attend the briefing and Meg Jennings and Hawk are involved in the hunt for the psycho before he can repeat his dreadful act of terror. Even the drastic action of teaming up with a reporter might be required. Clay is a dog lover too, if that helps Meg make a decision.
Dog handling is shown well and Meg also has a couple of family pet dogs, a pit bull which is a therapy dog and a retired greyhound. We also get a serious look at the spree bomber and his maladjusted mind, and the work of tracking down such criminals. The locations are each thoroughly described as characters stand and look around, or drive recklessly while tracking a deadly drone.
The nerve-wracking action keeps coming and the landscape and good people of Washington and Virginia are a vital part of the story. Some distressing scenes and strong language in context mean that this book may not be suitable for teens. LONE WOLF is the first of a very promising thriller series, which doesn't currently involve romance. If you read romantic suspense, the strong woman detective will feel familiar and you will be cheering for the brave Meg and Hawk. I'm already looking out for the next one.
SUMMARY
In the first book in a thrilling new series, FBI Special Agent Meg Jennings and Hawk, her loyal search-and-rescue Labrador, must race against time as they zero in on one of the deadliest killers in the country . . .
Meg and Hawk are part of the FBI's elite K-9 unit. Hawk can sniff out bodies anywhere—living or dead—whether it's tracking a criminal or finding a missing person. When a bomb rips apart a government building on the National Mall in Washington D.C., it takes all of the team's extensive search-and-rescue training to locate and save the workers and visitors buried beneath the rubble.
But even as the duo are hailed as heroes, a mad bomber remains at large, striking terror across the Eastern seaboard in a ruthless pursuit of retribution. As more bombs are detonated and the body count escalates, Meg and Hawk are brought in to a task force dedicated to stopping the unseen killer. But when the attacks spiral wide and any number of locations could be the next target, it will come down to a battle of wits and survival skills between Meg, Hawk, and the bomber they're tracking to rescue a nation from the brink of chaos.
---
What do you think about this review?
Comments
No comments posted.

Registered users may leave comments.
Log in or register now!