"The Yorkshire moors hide a grim secret in this historical mystery"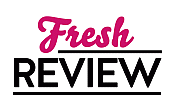 Reviewed by Clare O'Beara
Posted January 5, 2017

Mistress Ursula Blanchard undertakes another spying mission in 1577 in THE HERETIC'S CREED. She has starred in several previous books in the Ursula Blanchard series and has been wed and widowed a few times, now a respectable woman running a decent household. She keeps quiet about the fact that she is related to the Queen, Henry the Eighth having been a man for the ladies. The fact of this relationship means Ursula can be trusted - and coerced - to work for the Crown and of course for its pay.
Mary Queen of Scots is a "guest" in the Tower of London and Ursula is asked to take a carriage ride up to Edinburgh and visit her family, delivering a private message. Two other messengers have failed to return to London. Could the conspirators who want to put Mary on the throne, have killed them? I've read quite a few mysteries about Mary Stuart and the usual cast is present; Sir Francis Walsingham, Doctor Dee, Queen Elizabeth. What makes this tale interesting is a group of women living simply, in a Yorkshire community which would have been called an auberge in France. They can support themselves respectably so they don't have to be married off or go into convents. Ursula needs to visit them. She has to fetch a book of astronomy; it's for Doctor Dee, astronomer and astrologer, who is also known for trying to turn lead into gold. At this time, to state that the Earth went around the Sun was a heresy. This book is dangerous.
The weather is cold and landscape bleak in Yorkshire; the travellers have to saddle the coach horses and ride in single file to get to Stonemoor, a well-named habitation for the women. Then the snow closes in, meaning there is no easy way to leave. When the travellers discover a sign left by one of the earlier, missing agents, they have to wonder where he is and whether they are all in danger.
I love the true to life details in these stories. A discredited, suspect religion; accusations of witchcraft; a macabre discovery and a death from appendicitis trouble the villagers. The horses are realistic and in keeping with the period and location. Stalwart Ursula and her friends really wish the Crown would leave her to enjoy her life in peace, as she is now past forty. But such a loyal and lucky envoy will always find tasks appointed to her. THE HERETIC'S CREED by Fiona Buckley is a realistic and enjoyable historical mystery, full of characters and books.
SUMMARY
Ursula Blanchard must acquire a mysterious medieval manuscript in the latest enthralling historical adventure.
February, 1577.
Sir William Cecil has a dangerous new mission for Ursula Blanchard. He has asked her to visit Stonemoor House on the bleak Yorkshire moors, the home of a group of recusant women led by Abbess Philippa Gould. In their possession is an ancient book, and the Queen's advisor, Dr John Dee, is eager to get hold of it.
However, while the Abbess is anxious to sell the book, others such as her half-sister Bella believe it to be heretical and demand that it be burned. It is not Sir William's first attempt to secure the book. His two previous emissaries vanished without trace. What happened to them – and will Ursula suffer the same fate?
---
What do you think about this review?
Comments
No comments posted.

Registered users may leave comments.
Log in or register now!