"A conspiracy thriller set two thousand years ago"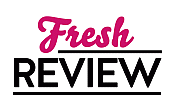 Reviewed by Clare O'Beara
Posted January 5, 2017

Thriller Historical | Christian
Following a few individuals a couple of thousand years ago on the banks of the River Jordan, this interesting tale can be approached as historical fiction or as a metaphor, or a Biblical study. IN THE SHADOW OF DAVID introduces Miriam and Yohanan who worry that the Jewish people are divided and tribes don't communicate. Miriam complains about the sexist ways of their culture. We don't read this term in the Bible, but then we wouldn't, since it was mostly written by men.
At the time of telling, Miriam is living in a cave with the preacher Yohanan, unwed, a state which would be called prostitution by their elders. It's commonplace for someone to describe himself as a Messiah, and every now and then the Romans lock up the more troublesome ones. Kind, convincing Yohanan tries to stay out of the Romans' way but sometimes large crowds come to hear him speak. Miriam grew up in Alexandria, a bustling city of trade, and she's more aware of the politics and history of their folk than some who just live day to day. But speaking as she does, for rebellion against Roman rule and taxes, is dangerous.
Names like Yohanan, Yeshua, Yosef and Yehuda are so similar as to be a little confusing, but other names like Thomas and Lazarus occur, rounding out a cast list which also includes Romans like Pilate. I was amused by the mention of Essenes as 'End Is Nigh' obsessed people who live in remote areas and bury their scriptures in amphorae. The Jewish people are presented as leading lives under their own culture, even a rich tin merchant impoverished by taxes and bribe payments, just another of the groups conquered by the Romans, like the Egyptians.
Some of the familiar stories are retold in a way that makes untruth or scheming plausible. If revolutionaries believed they were fooling people for a greater purpose, to achieve a greater good, would they do it? Is this any worse than violent overthrow of a government? And would a woman assist the schemes if she thought it would lead to a more equal stature for women? We are reminded that the Jews stoned people to death occasionally; nobody was blameless two thousand years ago.
Not all readers will want to shake out of the comfortably familiar presentation of the New Testament. For those who want to learn more about Biblical times, and to gain an appreciation of the clever people who took on an Empire, Martin Baggen has written a tale which could be called a conspiracy thriller of the ancient world. IN THE SHADOW OF DAVID will reward the curious reader and may leave you cheering.
SUMMARY
A young, rightful queen returns from exile to her homeland. Her mission is to reclaim her country from the grip of an oppressive foreign occupation. To achieve her goal, she must find a king. Her quest leads to a charismatic and gifted man who possesses the ability to help her lead a nation to freedom. But the mission comes at a cost greater than anyone can predict, and the misunderstood legacy of their secret rebellion will endure for thousands of years. A failed political movement that gave birth to a new religion.
---
What do you think about this review?
Comments
No comments posted.

Registered users may leave comments.
Log in or register now!