"The Strange Truth of Reincarnation"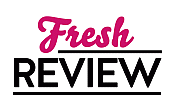 Reviewed by Katherine Petersen
Posted January 5, 2017

Suspense Psychological | Mystery Historical
Cat Winters' latest novel, YESTERNIGHT, explores the concept of reincarnation as part of a story that involves a young girl and her relationship with a child psychologist. In 1925, child psychologist Alice Lind arrives in the small, coastal town of Gordon Bay, Oregon to administer IQ tests to the town's schoolchildren to identify any learning difficulties and find resolutions. Michael O'Daire, who mentions he has a child with a unique situation, meets her train and enlists her help into Janie's problem.
Young Janie shows signs of being a mathematical genius and also tells stories of a prior life as Violet Sunday in Kansas many years before. As Violet, she drowned at age 19.
Alice has always believed that any psychological situation can be unlocked scientifically, but for the first time, she finds herself believing in the supernatural. As a woman in a man's world, she has a tenuous reputation at best, so following her beliefs will put her credibility on even shakier footing.
Cat Winters grabs the reader's interest from the start. She sets her story during a time period with many changes just prior to the depression. She brings the sleepy town of Gordon Bay to life and inserts well-rounded characters with realistic relationships into her tale.
The story moves along nicely with Janie/Violet; Alice and her wavering beliefs about reincarnation as well as wondering whom to believe; and Michael and the discussion of why he desperately wants Janie's case to be proven as reincarnation.
I enjoyed YESTERNIGHT for the first two thirds and then everything fell apart. Winters then focused on a secondary timeline that never felt real to me. The ending didn't work for me either. That said, it may work for others. The story moved a little slower than my personal preference even for the first two thirds, but I would have recommended it regardless, but the last third lowers my overall mark. I'm impressed with Cat Winters' premises and will likely explore her other work in hopes that the endings will be as strong as the rest of the story in other novels.
SUMMARY
From the author of The Uninvited comes a haunting historical novel with a compelling mystery at its core. A young child psychologist steps off a train, her destination a foggy seaside town. There, she begins a journey causing her to question everything she believes about life, death, memories, and reincarnation.
In 1925, Alice Lind steps off a train in the rain-soaked coastal hamlet of Gordon Bay, Oregon. There, she expects to do nothing more difficult than administer IQ tests to a group of rural schoolchildren. A trained psychologist, Alice believes mysteries of the mind can be unlocked scientifically, but now her views are about to be challenged by one curious child.
Seven-year-old Janie O'Daire is a mathematical genius, which is surprising. But what is disturbing are the stories she tells: that her name was once Violet, she grew up in Kansas decades earlier, and she drowned at age nineteen. Alice delves into these stories, at first believing they're no more than the product of the girl's vast imagination. But, slowly, Alice comes to the realization that Janie might indeed be telling a strange truth.
Alice knows the investigation may endanger her already shaky professional reputation, and as a woman in a field dominated by men she has no room for mistakes. But she is unprepared for the ways it will illuminate terrifying mysteries within her own past, and in the process, irrevocably change her life.
---
What do you think about this review?
Comments
No comments posted.

Registered users may leave comments.
Log in or register now!