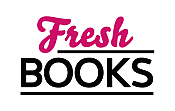 Great new reads in September
"A spaceship crew go beyond the line of duty"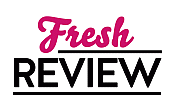 Reviewed by Clare O'Beara
Posted January 4, 2017

Rosemary arrives on the spaceship Wayfarer which travels the galaxy building wormholes so other ships can travel quickly and easily. Construction ships aren't that spacious or comfortable, and the multi-species crew sometimes resent an outsider joining them. But Rosemary has sneaked off Mars with a false identity, and she isn't in a position to be choosy. She's taking THE LONG WAY TO A SMALL, ANGRY PLANET.
Rosemary is supposed to be a clerk, straight out of university. She's got a lot to learn. The artificial intelligence running the ship is friendly, and so are some of her crewmates. Even if some of them are lizards. Ashby, the ship's owner, is hoping for extra work to come his way. We follow Rosemary as she discovers edible bugs grilled for dinner, neuroviruses, immune bots and more tech. I noticed that Ursula LeGuin's ansible communicator has made its way in to the ship, many SF writers accepting the need for instant communication over the vast distances of space. The crew disembark at a trading planet to shop and get some R and R. Just like any mariners, they love going ashore.
While much of the tale introduces us to the ship, crew, lifestyle and a chapter on the mechanics of tunnelling wormholes, in the background we get news about ongoing wars, diplomacy and potential hazards around the galaxy. Rosemary picked a bad time to join the ship, because they're about to be boarded by alien pirates.
THE LONG WAY TO A SMALL, ANGRY PLANET is interesting rather than thrilling, full of small detail about the characters and their races, alternative lifestyles featuring and the ship AI computer being recognised as a sapient life form. There's strong language so I don't recommend it for young people but mature young adults should be fine with the book. Becky Chambers is from California and her parents worked in the space industry, but her own studies were of performing arts. Maybe this is why her characters steal the show. If you enjoy space opera you should consider joining the crew. This is the first book in a series called Wayfarers.
SUMMARY
Follow a motley crew on an exciting journey through space—and one adventurous young explorer who discovers the meaning of family in the far reaches of the universe—in this light-hearted debut space opera from a rising sci-fi star.
Rosemary Harper doesn't expect much when she joins the crew of the aging Wayfarer. While the patched-up ship has seen better days, it offers her a bed, a chance to explore the far-off corners of the galaxy, and most importantly, some distance from her past. An introspective young woman who learned early to keep to herself, she's never met anyone remotely like the ship's diverse crew, including Sissix, the exotic reptilian pilot, chatty engineers Kizzy and Jenks who keep the ship running, and Ashby, their noble captain.
Life aboard the Wayfarer is chaotic and crazy—exactly what Rosemary wants. It's also about to get extremely dangerous when the crew is offered the job of a lifetime. Tunneling wormholes through space to a distant planet is definitely lucrative and will keep them comfortable for years. But risking her life wasn't part of the plan. In the far reaches of deep space, the tiny Wayfarer crew will confront a host of unexpected mishaps and thrilling adventures that force them to depend on each other. To survive, Rosemary's got to learn how to rely on this assortment of oddballs—an experience that teaches her about love and trust, and that having a family isn't necessarily the worst thing in the universe.
---
What do you think about this review?
Comments
No comments posted.

Registered users may leave comments.
Log in or register now!