"If like me you love the 80s you'll love this thriller!"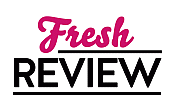 Reviewed by Magdalena Johansson
Posted January 4, 2017

I have read all the Tracy Crosswhite books by Robert Dugoni that have been published and I really like the series. So, when I saw this book by Robert Dugoni I just had to read it while I wait for the next Tracy Crosswhite book.
Peter Donley has been working for three years as an attorney at his uncle Lou's firm. And, now he is thinking of taking a better-paid job so that he better can support his wife and young son. But, then his uncle has a heart attack and is too sick to defend Father Thomas Martin who is accused of murdering a young man. So, Donley steps in and take the case, and by doing so will he discover that some people will do anything to bury the truth.
I think that THE 7THE CANON is an excellent thriller. The story takes place in 1987 and I was thrilled to read a book that takes place in the 80s, before all modern inventions like cell phones, etc. It's not that far back in time, but I quite enjoy reading books from that time. Probably because I'm a child of the 80s. THE 7THE CANON is a story about injustice and corruption, always a fascinating subject. One can't help wonder through the book why some of the characters in the book seem so desperate to get Father Thomas Martin convicted. What are they hiding? Will Donley be able to free Father Thomas Martin, and is he really innocent?
The story is both interesting and thrilling to read. Donley quickly became a favorite of mine, he has a dark past, but a bright future, if he survives the ordeals in this book. Another character that I quickly started to like was private detective Frank Ross. I think adding Frank Ross to the story was a good move. Donley and Ross are a good team and as they work together to find out more about the murder they also discover more about each other. Both men have had tragedies in their lives and that link them together.
THE 7THE CANON is a perfect to read if you like thrillers, and if you like me love the 80s will you be thrilled to travel back two decades to together with Donley and Ross fight for justice!
SUMMARY
A riveting new legal thriller from the bestselling author of My Sister's Grave.
In San Francisco's seamy Tenderloin district, a teenage street hustler has been murdered in a shelter for boys. And the dedicated priest who runs the struggling home stands accused. But despite damning evidence that he's a killer—and worse—Father Thomas Martin stands by his innocence. And attorney Peter Donley stands with him.
For three years Donley has cut his legal teeth in his uncle's tiny, no-frills firm, where people come before profits. Just as Donley is poised to move on to a lucrative dream job, the shocking case lands in his lap, and he must put his future on hold while putting his courtroom skills to the test. But a ruthless DA seeking headlines and a brutal homicide cop bent on vengeance have their own agendas. Now, as he unearths the dirty secrets surrounding the case, Donley must risk his neck to save his client's life…and expose the face of true evil.
---
What do you think about this review?
Comments
No comments posted.

Registered users may leave comments.
Log in or register now!