"Time is almost out for mankind and now they must decide if they should stay or not."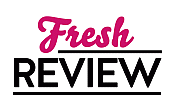 Reviewed by Shellie Surles
Posted January 4, 2017

If you haven't read books one or two don't read this review there are spoilers. Dr. Stephanie Wilson and the survivors are out of choices. They have made contact with a secret submarine and have made plans to attack the aliens. They discovered a way to kill them, the only problem is a delivery system. With so few people left alive and resources stretched so thin they will have only one chance. The others still alive have to decide if they are going to stay on planet earth or leave. All the planet's water is almost gone and the temperatures are rising at an alarming rate. Humans won't be able to survive much longer and if the aliens get all the water they will have no chance. They must find a way to save humanity.
ORBS REDEMPTION is the final book in the ORBS series. This is a great series, I read all three books in a row without pause. Thankfully I was on a long airplane ride. The seriousness of what is happening to the people in the ORBS series truly makes you think and wonder if we could survive this kind of attack. It also make you remember the preciousness of water and that we have a lot of it 70% of our planet and 70% of our bodies are water. Can you imagine what we would do if an advanced alien species wanted our water and had a way to take it? It would be a real bad day.
I love what Nicholas Sansbury Smith has done with the ORBS series and ORBS REDEMPTION is a shocking ending to a well written series.
SUMMARY
There's sabotage from within and a strange virus is infecting the last human survivors of an alien invasion in Nicholas Sansbury Smith's smart and exciting third book in the bestselling Orbs series.
With the alien armies growing stronger, Sophie's biosphere decides to join forces with the team from NTC's submarine. Using data from a surviving satellite, they discover strange, alien poles at each of the world's seven highest summits: alien technology that the survivors believe may hold the key to shutting down the alien ships once and for all.
But before the two teams can launch an offensive, the biosphere must deal with sabotage from within and a strange nanotechnology that has infected several of the survivors. As tensions rise, Sophie and team must decide whether their new discovery is worth abandoning the biosphere. The more the team learns, the more they realize that Earth may be beyond saving and that salvation may require leaving the planet forever.
A splendid mix of horror, suspense, and science fiction, Orbs: Redemption upends the classic alien invasion story into an edge-of-your seat thrill ride.
---
What do you think about this review?
Comments
No comments posted.

Registered users may leave comments.
Log in or register now!