"More romance tales of the Honeybee sisters"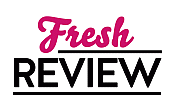 Reviewed by Clare O'Beara
Posted January 4, 2017

Inspirational Amish | Inspirational Romance
Second in the tales of the Amish Honeybee Sisters comes a delightful romance. A BEE IN HER BONNET focuses on tomboy Poppy Christner who is rescued from an unpleasant scene by neighbouring lad Luke Bontrager. Luke has a healthy respect for Poppy and her antics since she cuffed him on the nose at school. He would almost break his vow of non-violence to save her.
Lily, Rose and Aunt Bitsy we also met in the first book called SWEET AS HONEY and I was delighted to spend more time with the little family. Tending the beehives and cooking are a large part of their lives but lately they have been plagued by some nasty but relatively minor incidents. Poppy was trying to find out who was behind them when she almost got badly hurt. But Luke's attitude that the ladies need a man around is little short of patronising, and Poppy won't stand for it. The damage escalates however; maybe the ladies need all the help they can get.
Aunt Bitsy, having lived in the wider world, is a rounded character, seen as eccentric by the locals; only she would name a cat Billy Idol. She adds a lively flavour to the adventures. Poppy is a contrast to saintly local girl Dinah Eicher, who transparently sets her white kaap at Luke.
Cherry-picking, cat-catching and carpentry contribute to a busy life. We also see clashes and poor Poppy gets more than one cut, bruise and slap. While I enjoyed the first tale about Lily's romance more, Poppy is a young girl and still has growing up to do, so she is confident but not always right.
At the end we get recipes including an apple pie with honey and lots of cinnamon, all quite sweet and delicious- sounding. The next book in the series by Jennifer Beckstrand will be LIKE A BEE TO HONEY but for now A BEE IN HER BONNET will keep fans of Amish inspirational romance amused.
SUMMARY
Their bees produce the most delectable honey in all of Wisconsin. And the three Christner girls are fondly known as The Honeybee Sisters throughout their peaceful Amish community--where their spirited sweetness is attracting any number of hopeful suitors. . .
Lively, determined, and independent, Poppy Christner isn't about to let some vandal keep making mischief on her family's farm. She's been outrunning boys and standing up for picked-on children ever since she was a girl--no matter how much her prideful, arrogant schoolmate Luke Bontrager insulted her. So Poppy certainly doesn't need his interference now, especially since he's made it plain he prefers demure, ladylike companions. In fact, if Luke doesn't stop helping her find the culprit--and growing humble and remorseful--she'll be forced to notice how handsome his change-of-heart is making him. And that could mean falling in love--maybe for a lifetime…
Excerpt
Poppy grasped her limp arm with her other hand. "I should go home and take some ibuprofen," she said, clearly in more pain than she would ever show.

Pressing his lips into a hard line, he pulled his damp handkerchief from his damp pocket and handed it to her. She dabbed at the blood on her forehead. The cut was just a small scratch, but he'd first seen it when the water mixed with the blood, and it had looked like a seven-stitch wound.

Luke pushed his fingers into his forehead, trying to rub away the anger that burned hot right behind his eyes. "Your feet are bleeding."

She lifted one foot and had the audacity to grin. "Sharp rocks. But at least I didn't ruin a good pair of shoes."

Something about the cavalier way she talked about her shoes made him snap like a willow switch. "Poppy Christner," he said, making his voice soft and menacing so she knew he meant business—so she would wipe that aggravatingly stunning smile off her face and feel a little bit of remorse for what she'd put him through.

She peered at him as if waiting for him to tease her about her wet dress or how funny she looked with blood drizzling down her face.

He was so furious, he thought he might explode. He'd be hanged if he let her make light of this. He scrubbed his fingers through his hair. "That was reckless and foolish."

She finally lost her smile. "Luke, it was a ditch as shallow as a kiddie pool."

"And yet your head is bleeding and you can't move your arm," he snarled. "You put yourself in danger. You put my sisters in danger."

She lifted her chin, and a hot, raging forest fire flared to life behind her eyes. "I would never, ever do anything to harm your sisters."

"What if they had followed your example and jumped in? What if Dorothy had hit her head on a rock? Did you think of that? It was foolish, Poppy. Stupid and foolish."

Her jaw dropped. "I told them to stay on the bank."

"So you didn't care if you drowned."

"I wasn't going to drown."

Luke growled until his throat felt raw. "You almost did. If I hadn't pulled you out . . ."

"If you hadn't pulled me out, I would have climbed out by myself. You're not so indispensable, Luke Bontrager, and I don't need you."

"And I don't need this aggravation." He jabbed a finger in her direction. "I'm done with you, Poppy. For good and forever."

"Done with me?"

"I won't save you from yourself anymore."

She scowled. "I never asked you to save me in the first place."

He folded his arms across his chest. "I should have known you'd be ungrateful."

"I should have known you'd be arrogant. What are you so angry about? Are you upset because a girl did what you should have done? What you were too chicken to do?"

He smacked his hand against the side of his wagon so hard, even Poppy jumped. "You don't know anything. You want to prove you're so tough, just like the boys." His voice shook. "You're a girl, Poppy. You're weaker and softer, and you're never going to be as good as the boys at anything."

She stepped back as if he had slapped her across the face. "I'll never be as good at being an idiot."

"Then quit trying."

She took a deep breath and glared at him with such contempt in her eyes, she might have made a weaker man fall over. "I hate you, Luke Bontrager."

"I hate you right back."

She turned on her heels, leaving her basket, her drill, and four loaves of bread sitting in his wagon. She wouldn't be able to carry all of it with one good hand anyway. "Don't follow me," she said.

I wasn't even going to try.

He leaned against his wagon and watched her limp down the road, not looking away until she stepped safely onto the footbridge that spanned the pond at the front of their property. He'd hate himself tomorrow if he didn't at least make sure she got home safe.

He knew how a girl should be treated, even if she didn't want the treatment. At least Dinah Eicher appreciated him. Besides, he preferred blue eyes over brilliant green any day.

Good riddance, Poppy Christner.
---
What do you think about this review?
Comments
1 comment posted.
Re: More romance tales of the Honeybee sisters

Clare,
Thank you so much for your review. I had a blast writing about the Honeybee
Sisters. Aunt Bitsy's love story comes out this fall. Should be fun. :)
(Jennifer Beckstrand 12:26pm January 5, 2017)
Registered users may leave comments.
Log in or register now!