"Uhtred will not stop until he has back what was taken from him"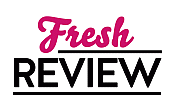 Reviewed by Shellie Surles
Posted January 4, 2017

Uhtred of Bebbanburg had his lands stolen from him by his cousin and was given to the Vikings as a slave. Lucky for him the man who purchased him raised him as his son and Uhtred grew strong and became a brilliant tactician. Though a Pagan Uhtred has fought for the Christians and done much to get back the land he had stolen. He has also made many enemies. Time is running out to get Bebbanburg back. The Scots have attacked the area and are laying siege to the impenetrable fortress. Enemies of his daughter's husband are threatening their borders and everyone Uhtred has ever made mad seem to be coming for him. Anyone but Uhtred wouldn't stand a chance.
For those of you who know this series because of the great TV series The Last Kingdom based on the books, this is not the next book. There are others you need to read before this one. The whole series is epic and must be read. THE FLAME BEARER will not disappoint. Well written, great characters, locations and historical notes. I always love history in my reading and I love it even more when an author tells you at the end how much of the story was made up and you don't care because it was that good. I loved the ending and can't wait for more from Bernard Cornwell. Do you think he could get George R.R. Martin to finish his book?
SUMMARY
The next installment of Bernard Cornwell's bestselling series chronicling the epic saga of the making of England, "like Game of Thrones, but real" (Observer, London)—the basis for The Last Kingdom, the hit television series coming to Netflix in Fall 2016.
From the day it was stolen from me I had dreamed of recapturing Bebbanburg. The great fort was built on a rock that was almost an island, it was massive, it could only be approached on land by a single narrow track—and it was mine.
Britain is in a state of uneasy peace. Northumbria's Viking ruler, Sigtryggr, and Mercia's Saxon Queen Aethelflaed have agreed a truce. And so England's greatest warrior, Uhtred of Bebbanburg, at last has the chance to take back the home his traitorous uncle stole from him so many years ago—and which his scheming cousin still occupies.
But fate is inexorable and the enemies Uhtred has made and the oaths he has sworn combine to distract him from his dream of recapturing Bebbanburg. New enemies enter into the fight for England's kingdoms: the redoubtable Constantin of Scotland seizes an opportunity for conquest and leads his armies south. Britain's precarious peace threatens to turn into a war of annihilation.
But Uhtred is determined that nothing, neither the new enemies nor the old foes who combine against him, will keep him from his birth right. He is the Lord of Bebbanburg, but he will need all the skills he has learned in a lifetime of war to make his dream come true. The latest chapter in Bernard Cornwell's "violent, absorbing historical saga," The Flame Bearer confirms Bernard Cornwell's title as "perhaps the greatest writer of historical adventure novels today" (Washington Post).
---
What do you think about this review?
Comments
No comments posted.

Registered users may leave comments.
Log in or register now!