"First in a new mystery series for dog-loving sleuths"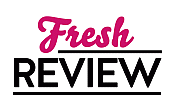 Reviewed by Clare O'Beara
Posted January 4, 2017

Mystery Pet Lovers | Mystery Woman Sleuth
Cameron Cripps-Hayman lives in Indiana, while separating from her husband. A normal day is thrown into chaos when she spots a dead woman in the canal. Cam is trying to stay friendly with her neighbours, and it's tragic that one of them has lost a daughter this way. DEADLY DOG DAYS progresses through the investigation as we meet the townsfolks in quiet, historic Metamora, where tourism is slow. The deceased lady Jenn Berg had five lively dogs, and nobody wants them, so Cam says she'll take them. She and her husband's teen daughter Mia don't realise what they're getting into.
A black Newfoundland, a German shepherd and more - how can Cam exercise, feed and brush such big dogs? They're all untrained and one is downright unfriendly. A snide remark she hears is that she feels guilty because her husband had dated Jenn and that's why she volunteered for the dogs. Being a good neighbour doesn't make her a killer, but some people have jumped to conclusions.
While tactfully trying to find out if the death was an accident or murder, and to uncover more about the deceased, Cam interacts with many of the town's adults and particularly those involved in an amateur dramatic group. I enjoyed the various tensions and almost-hidden rivalries. I particularly like that Cam decides to bake wholesome dog biscuits rather than just stock up from a store. Cam also tries to explore her new social status - not in a happy marriage and only sort of able to date. The gentleman she dines with backs off when he hears she's not divorced yet, so clearly sauce for the goose isn't sauce for the gander. Mia is also a part of Cam's life, with the girl's own mother out of town, but we see typical issues arising like a damaged car, when Cam has to remind herself that Mia is okay so the car doesn't matter. Overall this story seems to be about very normal people, albeit some of them enjoy their Civil War re-enacting, and for that reason we really do feel the mystery could involve people we know.
At the end Jamie M. Blair provides three recipes for the dog treats made in the story, and I expect your dog will crunch them up very happily. DEADLY DOG DAYS is about people rather than showing dogs, but with all this excitement, who has time for dog shows?
SUMMARY
New to the historic town of Metamora, Indiana, Cameron Cripps-Hayman is looking to make friends with her neighbors. What she isnít looking for is one of their bodies floating in the canal.
When she and her estranged husband, the town sheriff, are both named suspects for the murder, Cameron takes solving the crime into her own hands, teaming up with her eccentric co-workers who dub themselves The Metamora Action Agency.
As if hunting for a murderer with two high school geniuses, the town drunk, and an elderly kleptomaniac isnít hard enough, Cameron adopts the five mangy guard dogs of her deceased neighbor. But maybe a stint at playing gatekeeper is just what she needs to come face-to-face with the killer and save another neighbor from being the next victim.
---
What do you think about this review?
Comments
No comments posted.

Registered users may leave comments.
Log in or register now!