"Resistance in the extreme as soldiers fight robots in Alaska"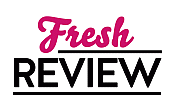 Reviewed by Clare O'Beara
Posted January 4, 2017

Science Fiction Suspense/Thriller | Science Fiction
The follow-up to MACHINATIONS, a robot apocalypse story set in Alaska, is military themed from the start. Now the Russian soldiers have arrived in Alaska, all maimed though, all bitter that the Chinese have better quarters. Rhona Long, the cloned girl who has risen to lead the American group, is seen as a lucky symbol by some, though she doesn't encourage it. Little does she know that her COUNTERPART is aiding the machine army that wants to kill them all.
Pretty quickly the story descends to desperation as the McKinley base is attacked by machines laden with bombs. Rhona and her friend Zelda struggle through a room of injured people to get to where they can do some good. But their friends Camus and Ulrich are missing, somewhere in the robot-infested base. Rona wants to lead a resistance, but she has to listen to Zelda telling her that all they can do is escape. Later the tale moves to Calgary, a major supplier of integrated circuits for the robots, making it a target for the resistance.
I always have this problem with war stories, on film or in books. If they make war look casual and easy, it's wrong. But if they make the story too true to life, and death, I don't enjoy reading it.
Cloning is also a major issue in COUNTERPART as once more Hayley Stone invites us to consider the notion of identity and free choice. If a clone is artificial, does that make it more likely to aid a machine army? Or does the flesh and blood clone stem from humanity making it more likely to aid humans? Is a clone a real person, or even a different person to the original? Do memories count for anything in these decisions?
Almost all pages contain words relating to violence, weapons and death. I freely admit that this doesn't fit with my ideal read, so while I admire the focus on a young woman leading the struggle for survival, I didn't enjoy the book all that much. Discretion is advised if buying this book COUNTERPART for an underage reader, but it's perfectly suited for a New Adult reader.
SUMMARY
The high-intensity sci-fi thriller series that began with Machinations continues as reincarnated insurgent Rhona Long faces off against the one enemy she can't outwit: her own clone.
The machines believed their extermination of the human race would be over as quickly as it began. They were wrong. As the war against extinction intensifies, people are beginning to gain the upper hand.
Commander Rhona Long understands survival better than most. Killed in combat, she was brought back to life using her DNA, and she's forged a new, even more powerful identity. Now the leader of the resistance, she's determined to ensure the machines are shut down for good.
But victory is elusive. The machines have a new technology designed to overcome humanity's most advanced weaponry. Despite Rhona's peacekeeping efforts, former nations are feuding over resources as old power struggles resurface. Worse, someone inside the resistance is sabotaging the human cause—someone who, from all appearances, seems to be Rhona . . . or her exact replica.
---
What do you think about this review?
Comments
No comments posted.

Registered users may leave comments.
Log in or register now!