"Hearts break for horses and for love"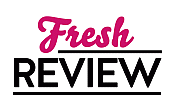 Reviewed by Clare O'Beara
Posted December 15, 2016

Young Adult Contemporary | Young Adult Sports
Fourth in the Island series of YA novels we find FAULTS. Tudor Robins brings us teens getting on with life at a time of learning and personal growth. The worst of it is that life doesn't always cooperate.
I read the first two in the series, but FAULTS introduces brand new characters. Rand is a local lad, helping his uncle, who can't believe his luck when a pretty girl like Austen turns up. She's spending summer on the coastal island off New York State, where he can make excuses to see her. Austen is with her mom and sister Eliot, who hasn't been well. Austen had to abandon her dream of a horse when Eliot needed more medical care. The island summer might be healthier for all of them, and it so happens that a magnificent horse has been sent to board here for summer too. Mac has been well-schooled but seems burnt out. I was amused, wondering if Rand would even be noticed with this kind of competition.
Jared and Meg from the earlier books are occasionally recurring characters, but mainly we get the short scenes from the viewpoints of Rand and Austen. Summer is busy here, with fishing, swimming, cycling, lawn mowing, riding and stable management. There's not much time for socializing. Just as well, since someone manages to crash a car. Should have stayed on the bike.
While I preferred the first two books in the series, that's because there were more horse scenes in them, and some young people might well enjoy FAULTS more. We see that not everybody can be right all the time, and sometimes life has a way of working out well, although it needs a little help and determination.
Enjoy Tudor Robins' latest book and if you like ski stories you might check out her exciting tale FALL LINE.
Learn more about Faults
SUMMARY
Giving up her pony didnít make Austenís sister better. Sacrificing her social life hasnít done it either. But with her sisterís life at stake, Austenís never good at saying no. So, when their mom decides a move to the island is just what Eliot needs, Austen says good-bye to her perfect summer plans.
---
What do you think about this review?
Comments
No comments posted.

Registered users may leave comments.
Log in or register now!