"Heiress of Collinwood is an engrossing page-turner!"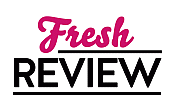 Reviewed by Magdalena Johansson
Posted November 29, 2016

Mystery Paranormal | Paranormal
It's actually a bit strange how I looked forward to reading this book when it showed up in a package the other day. I mean I have only seen the movie version which was OK (I would love to see a non-Tim-Burton DARK SHADOW movie) and I have never seen the TV series. But, I do know some about the history of the TV series (thanks to the internet) and that wonderful cover intrigued me not to mention the description of the book. I have a thing for time-slips and here we have a woman that has traveled not once, but twice back in time.
In the beginning of the book is Victoria Winters trapped in the past, with a man she loves, but with a life that she has realized is not for her. But, tragic circumstances will soon return her to her own timeline and there she has to deal with the mystery of the missing Collins family. They have simply vanished, but Elizabeth Collins has willed the house to Victoria if she can prove her identity. Or else will it be sold and condos will be built on the land. But, she discovers that there is one Collins left, Barnabas. Will he help her with her quest of finding the rest of the family and will she discover the truth about her identity?
One thing I reflected over when I read the book was how Lara Parker managed to tell the reader about the Collins family by making Victoria search for her past. Doing so offers new readers a better understanding of the family, but it doesn't feel like an information dump since it's Victoria way of trying to find a way to prove her identity. That means that new readers -- or readers that need to brush up their knowledge -- can read this book without any problems. I really liked that, it made reading the book so much easier despite not having seen the TV series.
HEIRESS OF COLLINWOOD is an intriguing book, a real page-turner as I discovered when I tried to close the book last night, but kept on reading an hour more. The story may not be that mysterious, it was pretty easy to figure out who is good and who is bad, and I was not surprised by the revelation of what had happened with the Collins family. However, the book was enthralling to read. It pulls the reader in and doesn't let go until the book is finished. I hope more books will be published because I quite liked this one!
SUMMARY
Dark Shadows: Heiress of Collinwood is the continuing the story of the classic TV show, Dark Shadows by series star, Lara Parker.
"My name is Victoria Winters, and my journey continues . . . ."
An orphan with no knowledge of her origins, Victoria Winters first came to the great house of Collinwood as a Governess. It didn't take long for the Collins family's many buried secrets, haunted history, and rivalries with evil forces to catch up to Victoria and cast the newcomer adrift in time, trapped between life and death.
At last returned to the present, Victoria is called back to Collinwood by a mysterious letter. Hoping to fill in the gaps of her memories by meeting with the people who knew her best, Victoria returns to the aging mansion. However, she soon discovers that the entire Collins family is missing—except for Barnabas Collins, a vampire whose own dark curse is well known. Victoria discovers that she has been named sole heir to the estate, if only she can prove her own identity.
Beset by danger and dire warnings, Victoria must discover what dread fate has befallen Collinwood, even as she finally uncovers a shocking truth long hidden in the shadows . . .
---
What do you think about this review?
Comments
No comments posted.

Registered users may leave comments.
Log in or register now!