"These zombies are going Medieval"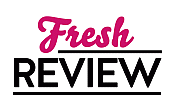 Reviewed by Shellie Surles
Posted November 28, 2016

Have you ever wondered how people in 1436 would have handled a zombie apocalypse? Well Sir Richard of Colleville is about to find out. While out hunting with his son, Sir Richard's hunting party is attacked, one member is killed and another infected. Of course they have no clue what a zombie is or how it is spread and take the infected person back to the manor for treatment. When treatment fails to work the infected person is taken to the monks for further treatment and let's just say things get out of hand from there. As the pestilence spreads and more people are infected Sir Richard has no choice but to protect his family and those he is responsible for. An honorable man he does all he can to save the people of the villages and his manor.
This is a great idea for a book and well done. The research done into the way people lived during the time shows the author has a real love for the subject. Throwing historical fiction at us with the modern twist of zombies. It's great fun to see how people who believe so differently from how we do now would look at zombies in their midst.
Well written and exciting, THE SECOND GREAT MORTALITY is a great first book by an author that show lots of potential to give us more wonderful reading. You will want to follow him and keep an eye on what he puts out in the future. The only thing I would have like more of would have been to see how the area dealt with the aftermath of the devastation, but here's to hoping for another book.
SUMMARY
The year is 1436. Sir Richard de Colleville is out hunting with his son when their hounds come upon a pale stranger savagely gnawing the neck of a fawn. Thinking the stranger deranged or simply starving, Richard's men intervene only to be viciously attacked. What seemed an isolated incident in the forest spurs a deadly turn of events when Richard learns that the man's corpse bears the unmistakable signs of Plague.
Richard tries to allay people's fears that the Great Mortality is returned to Gloucester, but these fears soon prove true when someone within the manor walls exhibits symptoms. Fear then gives way to unspeakable horror once the true nature of this Pestilence is revealed. As lord of the land, Richard has a responsibility to protect his villagers and tenants, but how can he protect them from the invisible hand of death? Worse yet, how can he protect the survivors—including his wife and daughters—from the victims?
Unlike the classic medieval tales of yore, this novel explores what would have happened had the Great Plague carried more than just buboes and death. It offers a fresh take on the modern zombie story by taking the reader back to a time when sword, armor, and honor were all a man had to protect himself and those he loved.
---
What do you think about this review?
Comments
No comments posted.

Registered users may leave comments.
Log in or register now!