"The Danger of Prophecies or Nature vs. Nurture"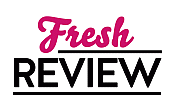 Reviewed by Katherine Petersen
Posted November 28, 2016

Unfortunately, THE HAWKWEED PROPHECY is another case of the synopsis sounding fabulous and the execution not living up to expectations. I loved the prologue: Beautifully written with an ominous sense of foreboding. It didn\'t last, though.
THE HAWKWEED PROPHECY tells the story of two babies, born at the same time who are switched at birth by a spell. Poppy is a witch, who is raised in a chaff (non-witch) household. She knows she\'s different and so do her parents, but they do their best. Ember isn\'t a witch, and is raised in a coven where she prefers to make soap and perfume to spells with snake venom. Her cousin, Sorrel, torments, her but her aunt Raven—the one who cast the spell which we know early on—protects her. There is a prophecy that says the child of Raven or her sister will become queen.
Neither girl fits in, but neither understands why. They finally meet after Poppy\'s father moves them north after one too many incidents at Poppy\'s latest school where she accidentally unleashes her magic when she\'s upset. The two form a bond, and gradually become friends, sharing their worlds with each other. Ember shares magic, and Poppy shares music and gossip magazines. As with most teen girls, what comes between them is a boy named Leo.
I\'m not normally a fan of love triangles, and this book is no exception. There are some interesting twists, and some gravely made decisions, some good and some not—some believable and some not.
Brignull touches on some important subjects in this coming- of-age novel that will prove important to many young women. How much of belonging comes from within and how much from without? What does friendship mean? Is a boyfriend more important than a girlfriend? What does family mean?
For ideas on how to tackle some of those questions, THE HAWKWEED PROPHECY does a good job. Even if the message is more of what not to do than what to do. It's hard to put my finger on why I didn't love the book, but I think the problem for me is that I didn't care so much about the characters. For me to love a book, the characters must illicit an emotional response. I will definitely give another book by Brignull a chance. After all, it's easy to be a critic when I couldn't come close to doing the job myself.
SUMMARY
Poppy Hooper and Ember Hawkweed couldn't lead more different lives. Poppy is a troubled teen: moving from school to school, causing chaos wherever she goes, never making friends or lasting connections. Ember is a young witch, struggling to find a place within her coven and prove her worth. Both are outsiders: feeling like they don't belong and seeking escape.
Poppy and Ember soon become friends, and secretly share knowledge of their two worlds. Little do they know that destiny has brought them together: an ancient prophecy, and a life-changing betrayal. Growing closer, they begin to understand why they've never belonged and the reason they are now forever connected to each other.
Switched at birth by the scheming witch Raven Hawkweed, Poppy and Ember must come to terms with their true identities and fight for their own place in the world. Enter Leo, a homeless boy with a painful past who – befriending them both – tests their love and loyalty. Can Poppy and Ember's friendship survive? And can it withstand the dark forces that are gathering?
---
What do you think about this review?
Comments
No comments posted.

Registered users may leave comments.
Log in or register now!