"An inspring love story that harkens back to a better time"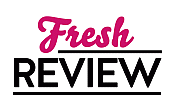 Reviewed by Clare O'Beara
Posted November 28, 2016

Inspirational Romance | Inspirational Historical
The beautiful autumn woodland cover picture gives a foretaste of the contents: a reflective tale of landscape, travel and parting told by someone in the autumn of their life. RIDE WITH ME is an inspirational book by Brett Champan, which focuses on a couple who fall in love in Wisconsin during the early 1940s.
Family matters are to the fore and through the medium of letters and diary entries we see what Earl Timmings and Ruth Benson think about each other - and their faithful dogs. Courting by riding out in the wooded landscape, they laze away a happy summer. But with the call-up to war in 1942, the couple are parted. Again, their letters are a lifeline.
This book doesn't contain any great action, apart from some horrifying war scenes. No falling out or major disagreements; no witty banter or intelligent working out of tense problems. So the ideal reader would be someone who enjoys a look at the past, with memories of a life before ubiquitous celebrity society, and a determination to hang on to what matters. Every time Earl and Ruth encounter difficulties they seem to find comfort in prayer. Life is not smooth going, but the couple just accept what they can't change, and hope to be happy by riding alongside each other through the years. Provided their families survive the war in Japan.
I enjoyed the landscape descriptions and the companion dogs and horses. RIDE WITH ME will be followed by Brett Champan's next book A SPLASH IN THE WATER.
SUMMARY
Earl Timmings is a hardworking young man graced with deep character and a zeal for lifeóand fishing. But nothing would be the same for him after stepping into the old country store one spring afternoon and meeting Ruth, a beautiful girl from Iowa who would steal his heart. Weeks later, when Ruth returns to the small town for good, a sweet summer romance begins. But when their relationship blossoms into something more, World War II threatens to cut it short. As Earl ships out for the Pacific front, they will soon discover that few things ever stay the same.
Join Earl and Ruth in Ride With Me as they journey together through the storms of war, life, and love.
---
What do you think about this review?
Comments
No comments posted.

Registered users may leave comments.
Log in or register now!