"Suitcase nukes are real and an angry cold war relic is seeking revenge"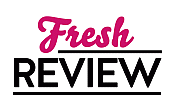 Reviewed by Shellie Surles
Posted November 28, 2016

A new President has been elected and inauguration day is 72 hours away. The outgoing President knows something is going on and has asked the last remaining member of Magellan Billet to investigate. The last member and former director, Stephanie, enlists Cotton Malone to travel to Siberia and hunt down the person who is believed to be the source of the problem. As things go from bad to worse Stephanie finds herself in a very precarious situation while Cotton finds himself in mortal danger.
As time continues to run out all clues lead to the oldest organization in America, The Society of Cincinnati and old plans to invade America's 14th Colony, Canada. Racing against time and a very determined enemy Cotton, Stephanie, and some old friends work together to stop what could be a devastating attack on the United States that would put to test the Zero Amendment.
Steve Berry does a great job of entwining true history with modern stories. The in depth research and the history behind it is a fascinating and well written story. Steve Berry has the ability to make you Google while you're reading, only bad part is having to put the book down while you look things up. Most importantly, his notes at the end of the book clarify everything for the reader telling you what he made up and what is true history. There is nothing better than actually learning something about America Civil War history or any history while reading a great thriller. THE 14TH COLONY does just that teaching those of us who don't know everything a little something while entertaining us at the same time. Steve Berry once again shows that he knows his research and how to write a great book.
SUMMARY
What happens if both the president and vice-president-elect die before taking the oath of office? The answer is far from certain--in fact, what follows would be nothing short of total political chaos.
Shot down over Siberia, ex-Justice Department agent Cotton Malone is forced into a fight for survival against Aleksandr Zorin, a man whose loyalty to the former Soviet Union has festered for decades into an intense hatred of the United States.
Before escaping, Malone learns that Zorin and another ex-KGB officer, this one a sleeper still embedded in the West, are headed overseas to Washington D.C. Noon on January 20th--Inauguration Day--is only hours away. A flaw in the Constitution, and an even more flawed presidential succession act, have opened the door to disaster and Zorin intends to exploit both weaknesses to their fullest.
Armed with a weapon leftover from the Cold War, one long thought to be just a myth, Zorin plans to attack. He's aided by a shocking secret hidden in the archives of America's oldest fraternal organization--the Society of Cincinnati--a group that once lent out its military savvy to presidents, including helping to formulate three invasion plans of what was intended to be America's 14th colony--Canada.
In a race against the clock that starts in the frozen extremes of Russia and ultimately ends at the White House itself, Malone must not only battle Zorin, he must also confront a crippling fear that he's long denied, but which now jeopardizes everything. Steve Berry's trademark mix of history and speculation is all here in this provocative new thriller.
---
What do you think about this review?
Comments
No comments posted.

Registered users may leave comments.
Log in or register now!