"William Shatner creates an epic sci-fi world"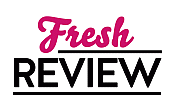 Reviewed by Shellie Surles
Posted November 28, 2016

Sam Lord is the first Director of the FBI's spaced based team. He and his team are located on the U.S. Space station Empyrean. They are there to keep an eye on space station visitors and gather "intel" on the Chinese and Russian stations. Many rich and powerful people come up to the Empyrean and keeping them safe while listening in on their plans it is enough to keep anyone busy.
After a devastating unnatural disaster strikes Japan. Director Lord unexpectedly receives a message from headquarters that a doctor from the Moon station plans to visit him and he needs to listen and comply. When Dr. May arrives and explains that she has created a super weapon that was stolen, and most likely caused the devastation in Japan, Director Lord goes out of his way to help her. Dr May must discover who stole the weapon and where it is, so they go back to where it all started, the moon base.
The threat to the world grows as the weapon is activated again, time is out and they must discover how to stop a weapon like no other ever created. Millions of lives could be lost.
ZERO G is a fascinating look at our future, written by a man who was Science Fiction royalty. Scientist like to look at what Science Fiction writers write and make it come true. I can't wait until all the space station are up there and transportation to them is as easy as a flight to Europe.
William Shatner and Jeff Rovin have done a great job creating a complex new world up in space. ZERO G has all the intrigue of international space races along with the creation of weapons meant for good and used for destruction. It will be exciting to see where Shatner and Rovin take this group of FBI agents that fight in a way never seen or done before. William Shatner once again shows he is the master of Science Fiction be it writing or acting Shatner delivers.
Learn more about Zero-G
SUMMARY
A new science fiction adventure from William Shatner—famous for his role as Captain Kirk on Star Trek—about the intrepid, eighty-year-old FBI deputy director Samuel Lord and his quest to stop the Chinese from using a weapon that, unknown to them, could destroy the earth.
In the year 2050, the United States sends the FBI to govern its space station, the Empyrean. Under the command of former fighter pilot and FBI field agent Samuel Lord, the space based "Zero-G" men are in charge of investigating terrorism, crime, corruption, and espionage beyond the Earth's atmosphere and of keeping an eye on the rival Chinese and Russian stations.
During the Zero-G team's first days in space, a mysterious and beautiful scientist, Dr. May, shows up to the Empyrean claiming that important research has been stolen from her lab on the moon. Her arrival suspiciously coincides with timing of a tsunami that destroys part of the coast of Japan, and her unusual behavior makes Director Lord think that Dr. May might know more about the disaster than she's letting on. Meanwhile, the Chinese space station has gone mysteriously silent.
In this gripping space adventure, Director Lord must connect the dots to discover who or what has caused the tsunami as well as subsequent disasters, and how Dr. May and the Chinese might be involved.
---
What do you think about this review?
Comments
No comments posted.

Registered users may leave comments.
Log in or register now!