"Plenty of twists and turns that you're going to fall hard for"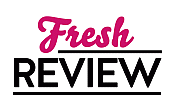 Reviewed by Annie Tegelan
Posted October 31, 2016

New Adult | Fantasy | Romance Paranormal
In the second installment to the Wicked Sage, Jennifer L. Armentrout kicks things up a notch with TORN. Picking up where the last book left off, things are really heating up after the epic discovery that Ivy has made. Now that she knows what she is, it's going to be tougher to navigate the waters that make up this world. At her side she has her lover Ren, but when he learns what it is she is hiding from him, will he still want her or will he leave?
I found that I enjoyed this book better than the last one. There's still moments that make the character seems younger than they really are but I found that I didn't mind it so much in this installment.
The characters are much more fleshed out in this book while the plot only seems to thicken. I can be quite picky when it comes to Fae novels but this one has a lot of the traditional elements of the paranormal species with a little bit of a twist. Although this is categorized as a New Adult series I think Young Adult readers could easily fall in love with this series. There's just some sex scenes scattered throughout that might not be suitable for very young readers.
All in all, if you enjoy humor with plenty of twists and turns in your books then you're going to fall hard for this series. I think it's a great one if you're looking for a fun, quick read.
Learn more about Torn
SUMMARY
Torn between duty and survival, nothing can be the same.
Everything Ivy Morgan thought she knew has been turned on its head. After being betrayed and then nearly killed by the Prince of the Fae, she's left bruised and devastated—and with an earth-shattering secret that she must keep at all costs. And if the Order finds out her secret, they'll kill her.
Then there's Ren Owens, the sexy, tattooed Elite member of the Order who has been sharing Ivy's bed and claiming her heart. Their chemistry is smoking hot, but Ivy knows that Ren has always valued his duty to the Order above all else—he could never touch her if he knew the truth. That is, if he let her live at all. Yet how can she live with herself if she lies to him?
But as the Fae Prince begins to close in on Ivy, intent on permanently opening the gates to the Otherworld, Ivy is running out of options. If she doesn't figure out who she can trust—and fast—it's not only her heart that will be torn apart, but civilization itself.
---
What do you think about this review?
Comments
No comments posted.

Registered users may leave comments.
Log in or register now!