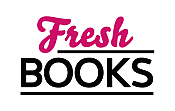 December brings fabulous reads!
"An inspirational story about a man of character and God-given talent."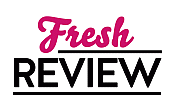 Reviewed by Viki Ferrell
Posted October 27, 2016

Non-Fiction Biography | Non-Fiction Sports
I became a Curry family fan when Steph Curry's brother Seth played for the Duke Blue Devils. The cameras always caught Steph's parents, Dell and Sonya, in the stands. The commentators always had good things to say about the Curry family. Mike Yorkey brings us an unauthorized biography (with extensive references documented) about Steph Curry in his book, THE RIGHT STEPH, that heralds the upbringing of this young man and the influence his family has had on him to live a Godly life.
Mr. Yorkey chronicles the life of Steph Curry from before he was born, with details about his parents' lives, how they were raised and how they have had such an influence on Steph, right through the most recent NBA Championship games. Steph inherited an awesome set of athletic genes from both parents, but also a strong spiritual foundation and a great faith in God. Steph comes from a wealthy background with private schooling and coaching, so he had a privileged upbringing, but it by no means spoiled him. His mother, Sonya, saw to that and has been a tremendous influence in keeping him humble.
Steph's dad set a good example for him, not only with the technical aspect of the game of basketball, but also in how to behave both on and off the court. Dell Curry had a great influence in molding Steph's character and talent and molding him into the phenome he is today. Mr. Yorkey gives us a glimpse into NBA player's salaries, endorsements and merchandise deals, their security and the challenges NBA players face in today's world, both on and off the court, apart from playing the game.
THE RIGHT STEPH is a great addition to Mike Yorkey's Playing with Purpose Series about NBA players who are serious about their faith in God. Stephen Curry has the right stuff to bring fans back to the NBA in the way that he plays the game and lives his life. He's a great role model for kids. Steph is virtually reshaping the way the game is played and doing it with a quiet charisma. I think a broad spectrum of ages will certainly enjoy this book, from future NBA stars that are now playing middle school basketball to seasoned fans. I highly recommend it!
SUMMARY
In the last couple of years, Stephen Curry has reshaped the way basketball is played, been proclaimed the best shooter in basketball history (with the stats to back him up), morphed into the baby-faced face of the NBA, and has been lauded by many experts as the best player on the planet. In this fun, fact-filled biography, Playing with Purpose author Mike Yorkey shows how this likable, humble, and soft-spoken basketball player is living out his faith—using words only when necessary.
---
What do you think about this review?
Comments
No comments posted.

Registered users may leave comments.
Log in or register now!