"A "killer" of a new series from Don Bruns."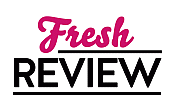 Reviewed by Viki Ferrell
Posted October 26, 2016

Mystery Police Procedural | Thriller
Detective Quinten Archer is assigned a high profile murder case as a prominent local judge in New Orleans is fished from the muddy Mississippi. Archer's partner thinks the case is sealed up tight with the first suspect in custody. The NOPD is pushing to get the case wrapped up quickly -- heat from higher up. But Archer doesn't believe their suspect killed the judge. He continues to work the case and opens an eerie can of worms. One lead takes him to another, and soon the list of possible suspects grows and involves people in high places. But Archer can't seem to find any ties between them.
Solange Cordray is a voodoo queen who is following in her mother's footsteps. One of her clients is a man whose name has come up in Archer's investigation. Solange seeks out Detective Archer to warn him about this wealthy oil mogul. Archer isn't sure how to take Solange, but the gris she gives him proves to work and saves his life. When she brings further information to him, he's more prone to listen. Can Archer take all the puzzle pieces he's collected and make a case with them?
Don Bruns is one of my favorite authors. I discovered him when he wrote his Lesser and Moore private eye series. CASTING BONES is the first book in his new series, entitled A Quinten Archer Series, but it is a much more intense thriller. Quinten Archer comes from Detroit to New Orleans with baggage, and some of it follows him here. He's a hard- nosed, not always by the book, cop but does stay on the right side of the law. Archer finds that there is plenty of corruption in New Orleans, just as there was in Detroit. There's a real mix of characters in CASTING BONES, as you'd expect in the Big Easy, and Archer isn't sure who he can trust or who's on the take. There is a strange ghostly presence that surrounds this case, and it's getting stranger by the minute. Organized crime, corrupt politicians and pick-pockets abound, but what do you expect where Voodoo is queen and Mardi Gras is king? This is a New Orleans thriller you do not want to miss!
SUMMARY
Introducing New Orleans homicide detective Quentin Archer in the first of a brand-new mystery series.
When a prominent New Orleans judge is brutally murdered, former Detroit cop Quentin Archer is handed the case. His enquiries will lead him into a world of darkness and mysticism which underpins the carefree atmosphere of the Big Easy. Interrogating crooked police officers, a pickpocket, a bartender with underground contacts and a swamp dweller, Archer uncovers some troubling facts about the late judge's past. But it's only when he encounters a be beautiful young voodoo practitioner that he starts to make he head he headway in the investigation.
Voodoo queen Solange Cordray volunteers at the dementia center where her mother lives. When she starts reading the mind of one of her patients, she learns that a secretive organization known as Krewe Charbonerrie may be behind the murder of the judge. And the second murder. And the third . . .
---
What do you think about this review?
Comments
No comments posted.

Registered users may leave comments.
Log in or register now!