""There's nothing else quite like it.""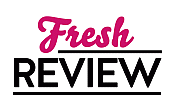 Reviewed by Annie Tegelan
Posted October 26, 2016

WASTELAND KING marks the end to Lilith Saintcrow's Gallow and Ragged series. Featuring fae, this series is truly magical in the subject it tackles and also Saintcrow's writing style. If this if the first book you're thinking of trying from Lilith Saintcrow, keep in mind that this is the conclusion to the series so I would suggest reading from the beginning. Also, I do think Saintcrow's writing style in this series is different than readers expect. It's a little more played-up, a little more elaborate and eloquent which nicely matches the tone of the story.
That being said, I can understand if some readers find the author's voice to be a little bit tedious in this series. There's quite a lot of descriptions and some awkward back and forth between some characters, but once I got used to a richer style, it really wasn't an issue for me. I do think this is a series that needs to be read with patience because of the more mystical nature to the books. It's definitely a unique world and there's nothing else that I've read that's quite like it. The way Saintcrow writes only adds to that and I can see it being a double-edged sword. It is what makes the series so unique, but at the same time, some people may seem it over the top or unnecessary.
As you can expect, the characters in this series are very mysterious and I find that to be a very alluring concept. Even in book three of the series, you don't really know where the author is going to take you and you can't really decipher how the characters are going to react. So this series will definitely keep readers on their toes, that's for sure. If you are game for trying something very different and unique, then you should definitely try the Gallow and Ragged series.
SUMMARY
The thrilling conclusion to New York Times bestselling author Lilith Saintcrow's dark fantasy series where the faery world inhabits diners, dive bars and trailer parks.
The plague has broken loose, the Wild Hunt is riding, and the balance of power in the sidhe realms is still shifting. The Unseelie King has a grudge against Jeremiah Gallow, but it will have to wait. For he needs Gallow's services for a very delicate mission -- and the prize for success is survival itself.
In order to save both Robin Ragged and himself, Gallow will have to do the unspeakable...
---
What do you think about this review?
Comments
No comments posted.

Registered users may leave comments.
Log in or register now!