"Should a beekeeper choose the man who loves her or the man who wants her to depend on him?"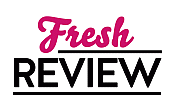 Reviewed by Clare O'Beara
Posted October 19, 2016

Inspirational Amish | Inspirational Romance
Fans of Jennifer Beckstrand and her Matchmakers of Huckleberry Hill series will be eager to get their hands on her new romance series about The Honeybee Sisters which is set among the Wisconsin Amish community. SWEET AS HONEY is the first book.
Daniel Kanagy drives up in his buggy one evening to the home of the girls known affectionately as the Honeybee sisters. A sign warns to beware of the honeybees - referring to beehives, not to the family. Poppy, Lily and Rose Christner are each distinct personalities and Daniel went to local school with them; their aunt Hyacinth, known as Bitsy, doesn't welcome this young man. Some prankster has been tipping over their hives. Daniel has an urgent errand and explains, so he gets away with his life.
Paul Glick has set his cap at Lily, so it's a pity for Daniel, just home after two years, that he adores Lily secretly. For all that he used to call her stupid nicknames in school, can they ever be more than friends? Dan decides to continue calling Lily cheeky names, so nobody will accuse them of being romantic. Unlike Paul, he is interested in bees, flowers and books. And he doesn't take exception to Lily's wearing a yellow dress. But Paul was friendly with Lily in school, and it may be too late for the new adult Daniel to make amends. If that's what he wants. Lily hears that Dan may have plans to buy up her family's farm.
I enjoyed learning about the exceptions from strict rule that are allowed for these apiarists. The ladies buy jeans to wear while tending the hives, though not at any other time. The bees pollinate a small orchard and between fruit and honey, the family can afford extras like dentistry and contact lenses. Aunt Bitsy is a tremendous character; she reminisces about Van Halen concerts and tints her hair blue, sure that no young man is good enough for her girls.
I also noticed that the life lessons learned here can be applied by good people everywhere, and may help them see others more clearly. The work of extracting honey is really well described, making this a real beekeeping story. Look forward to recipes for everything from honey lavender ice cream to bee-sting cake with honey almond topping. I didn't think I could like Jennifer Beckstrand's Amish romances any better, but I was wrong. SWEET AS HONEY is her best yet and I highly recommend it to women from twelve years to a hundred and twelve.
SUMMARY
Smart, kind, and good-hearted, the three Christner girls are affectionately known as The Honeybee Sisters in the beloved Wisconsin Amish community where, under the care of their aunt, they've grown into skilled beekeepers--and lovely, sought-after young women. . .
Though she has blossomed into a beauty, Lily Christner doesn't really believe it. Deep down, she still feels like a lonely, gawky teenager. Maybe that's why she's all but promised herself to Paul Glick, the one boy who never teased her in her awkward girlhood--unlike Dan Kanagy, whose creative name-calling left her in tears many a time. Now he's back in town after two years away--and being surprisingly sweet, suspiciously attentive--and making Lily unsettlingly yet deliciously nervous. It seems Dan wants Lily's forgiveness--and her heart. But can he convince her--not to mention her protective schwesters and aendi--that despite the past, her future lies with him?...
---
What do you think about this review?
Comments
No comments posted.

Registered users may leave comments.
Log in or register now!