"Sharing love and hope at Christmas."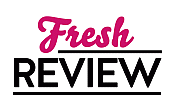 Reviewed by Viki Ferrell
Posted October 18, 2016

Romance | Holiday | Inspirational Romance
Lauren Gabriel spent most of her childhood in foster homes. Now that she is on her own, she just wants a family to spend Christmas with. She puts an ad on Craigslist seeking a family for Christmas. In her depressed state, she drives out of Whiteall and finds herself an hour away in Grandon. As she is leaving the town, she witnesses a hit and run, and then assists the lady involved. Lauren is called back to Grandon to identify the person who hit Stacy Engler and Stacy gets Lauren involved in helping with a charity called Glory's Place. They work after school with children that have no other place to go. Lauren was one of those children once upon a time.
Juggling her job as a grocery store cashier and volunteering in Grandon is a full-time job, but Lauren loves it, the volunteering that is. She gets a text from her mom whom she hasn't seen in seven years that she will be passing through town. She wants to see Lauren. Lauren makes the arrangements, but her mom never shows. Disappointed, Lauren withdraws from the world, even from going to Grandon to volunteer. But the friends she's made there force her hand and talk her into coming back. What surprises there are in store for Lauren when she returns to the town!
Donna VanLiere has given us some great inspirational Christmas stories through the years, and her latest, THE CHRISTMAS TOWN, is no exception. Lauren is a troubled young lady who has had her hopes and dreams shattered over and over again. Though surrounded by people every day, Lauren feels alone in the world. But her visits to this magical town help Lauren start to believe that maybe she can find what she is seeking. After all, Christmas is supposed to be about love and miracles, and that is exactly what Lauren needs. Ms. VanLiere gives us a cast of zany yet charming characters and spreads the spirit of Christmas through those characters. The banter between two older ladies, Gloria and Miriam, is just delightful and will have you in stitches. The story line will have you on a roller coaster of emotions, swinging from laughter to tears. THE CHRISTMAS TOWN is a great read or a great gift for someone you love.
SUMMARY
Lauren Gabriel spent many years of her childhood in foster homes, wishing her mother would come back for her and be the family she needs. Now twenty-years-old, she still longs for a place that she can truly call home. Her work as a cashier is unfulfilling, and at Christmas it's unbearable with the songs and carols and chatter of Christmas that she hears throughout the day.
When Lauren ends her shift one night, she finds herself driving aimlessly in order to avoid returning to her lonely apartment. And when she witnesses a car accident she is suddenly pulled into the small town of Grandon, first as a witness but then as a volunteer for the annual fundraiser for Glory's Place, a center for single mothers and families who need assistance. Could this town and its people be the home she has always longed for?
The New York Times bestselling author of the timeless The Christmas Shoes and The Christmas Hope is back with this moving and uplifting story about finding love, hope, and family in unexpected places.
---
What do you think about this review?
Comments
No comments posted.

Registered users may leave comments.
Log in or register now!