"The Invisible Library is a charming and engrossing book!"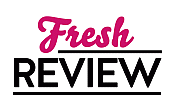 Reviewed by Magdalena Johansson
Posted October 18, 2016

Fantasy | Fantasy Urban | Romance Time Travel
THE INVISIBLE LIBRARY is a book that I've been curious to read for a while now and I was quite happy when I got the chance to read it. I mean how can you not, if you are a bookworm, find the description of the book tantalizing? A Library that collects fiction from different realities. The book is intriguing right from the start as we get to know Irene who is on a mission to retrieve or rather steal a book. Finding rare books is what Irene and others that work for the Library do, they blend in and steal books and especially rare books that only exist in one reality or differ in another reality.
However, her new mission is cloaked in mystery and danger and she also gets a new assistant Kai, who has his own secrets. They are sent to an alternative London to retrieve a dangerous book. But, the mission quickly turns into a dangerous fight for their lives. And, it seems that an old rumor about a renegade collector from the Library is more than just a rumor.
I think THE INVISIBLE LIBRARY was quite a charming steampunk book. I liked the idea of an invisible Library with lots of mysteries. For a first installment in the series, this one felt like a brilliant appetizer for future books. You get to know its main characters, the mission is interesting and the ending of the book left me with want for more. I came to like Irene, Kai and detective Vale (he reminded me quite a lot of Sherlock Holmes) very much, and I'm looking forward to reading the next book in the series. I especially want to know more about Irene, Kai, and detective Vale. They are all very complex characters with secrets, and I want to know more about Irene's past, and Kai's family and Val's complicated relationship with his family.
SUMMARY
Collecting books can be a dangerous prospect in this fun, time-traveling, fantasy adventure from a spectacular debut author.
One thing any Librarian will tell you: the truth is much stranger than fiction...
Irene is a professional spy for the mysterious Library, a shadowy organization that collects important works of fiction from all of the different realities. Most recently, she and her enigmatic assistant Kai have been sent to an alternative London. Their mission: Retrieve a particularly dangerous book. The problem: By the time they arrive, it's already been stolen.
London's underground factions are prepared to fight to the death to find the tome before Irene and Kai do, a problem compounded by the fact that this world is chaos-infested—the laws of nature bent to allow supernatural creatures and unpredictable magic to run rampant. To make matters worse, Kai is hiding something—secrets that could be just as volatile as the chaos-filled world itself.
Now Irene is caught in a puzzling web of deadly danger, conflicting clues, and sinister secret societies. And failure is not an option—because it isn't just Irene's reputation at stake, it's the nature of reality itself...
FEATURING BONUS MATERIAL: including an interview with the author, a legend from the Library, and more!
---
What do you think about this review?
Comments
No comments posted.

Registered users may leave comments.
Log in or register now!