"High School Sleuths Take on Murder?"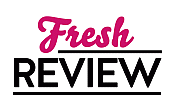 Reviewed by Katherine Petersen
Posted October 15, 2016

Let's just say I haven't had very good luck with review books of late. Whether it's a new inability to pick winners, I'm getting older and fussier or authors just don't have it like they once did, I found myself once again with high expectations for WE KNOW IT WAS YOU, the first book in Maggie Thrash's YA series called Strange Truth. It started out with promise with a cheerleader jumping over the railing of a bridge into the Chattahoochee River in the school's mascot suit of a wildcat.
Benny Flax and Virginia Leeds, the only two members of the school's mystery club, set out to investigate. Benny is Jewish and a control freak while Virginia tries not to worry about her looks but does just the same. My problem here is their characters never develop. The mystery turns out to be something different, but Benny wants to own the "solving of a mystery" and refuses to talk to the police.
All of the "bad guys" in this book are non-whites while the "good guys" (Benny and Virginia) are white and all of the cheerleading squad are characterized as vapid and brainless. I have some serious issues with stereotyping here.
Thrash has some good ideas of working hypnosis into the story and what is truth and for whom. Her plot doesn't live up to the description of Twin Peaks meets Pretty Little Liars as the back of the book implies though.
Don't worry, I have the same expectations of adult books as I do for those more tailored to a young adult audience. I think it's even more important that a YA book not fall into stereotypes as those reading them could end up being our future leaders. Perhaps I take this too seriously. This is the first book in a series. I haven't a clue where it will go from here, but I may take a chance and try the next one if only to look for growth in the characters.
SUMMARY
Twin Peaks meets Pretty Little Liars in acclaimed author Maggie Thrash's new Strange Truth series.

It's better to know the truth. At least sometimes.

Halfway through Friday night's football game, beautiful cheerleader Brittany Montague—dressed as the giant Winship Wildcat mascot—hurls herself off a bridge into Atlanta's surging Chattahoochee River.

Just like that, she's gone.

Eight days later, Benny Flax and Virginia Leeds will be the only ones who know why.
---
What do you think about this review?
Comments
No comments posted.

Registered users may leave comments.
Log in or register now!