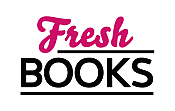 Summer Reads are HOT in July!
"The Summer of Being Lost"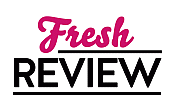 Reviewed by Katherine Petersen
Posted October 4, 2016

Young Adult | Young Adult Fantasy | Young Adult Romance
Lisa Selin Davis's second novel, LOST STARS, tells the story of a 16-year-old girl who gets to know herself. After the death of her older sister, Carrie, formerly a science nerd captivated by the comet Vira, starts hanging out with her sister's drinking, drug-taking and semi-sex-crazed friends. Not that she really enjoys the stuff she's doing or the boys with whom she's doing them, but she blames everything on her grief. Her troubles don't end there as her family life spirals out of control: her mother has left for a monastery with a vow of silence, her father tries to discipline her and her relationship with the youngest of the three sisters, Rosie got completely lost in in all. A good guitar player, music seems to be one of the only things holding her together, and a crush on the boy who is living with his aunt next door for the summer.
At the end of his rope, her father send her to a construction bootcampf or at-risk teens where she'll have to wear work boots and a hard hat to her utter dismay. While part of me felt sorry for Carrie, especially when she seemed to have some sort of impulse anger disorder, but it didn't last long. I had a hard time feeling sorry for someone who continually makes herself miserable.
Carrie doesn't even seem to have any sympathy for two of her older sister's friends who were with her in the car when she died. I appreciate relationships with boys that can help change a girl's viewpoint as much as the next person, but this one seems to be the solution to everything, and no man is the complete answer to anyone's problems.
Davis explains that some of the story came from her own experiences at a similar boot camp, and I enjoyed this part of the book. I also loved all the 80s music references, well except for the disco, as that's the music that raised me. I haven't give the whole story away with my comments about the relationship with the guy, Dean, and if you like astronomy and/or music, give it a try. After all, we have likely all found ourselves in a similar position of needing to find our way.
SUMMARY
Before her older sister, Ginny, died, Carrie was a science nerd, obsessively tracking her beloved Vira comet. But now that Ginny is gone, sixteen-year-old Carrie finds herself within the orbit of Ginny's friends, a close-knit group of seniors who skip school, obsess over bands (not science), and party hard. Fed up with Carrie's behavior, her father enrolls her in a summer work camp at a local state park. Carrie actually likes the days spent in nature. And when she meets Dean, a guy who likes the real Carrie—astrophysics obsessions and all—she starts to get to the heart of who she is and who she wants to be.
---
What do you think about this review?
Comments
No comments posted.

Registered users may leave comments.
Log in or register now!