"This story of a racehorse mare and her girl rider is a real winner"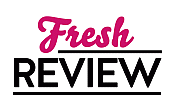 Reviewed by Clare O'Beara
Posted September 26, 2016

Young Adult Contemporary | Young Adult Sports
Jay and her cousin Michaela ride Uncle Bill's ponies in England. But Uncle Bill takes them to where pony races are run, with illegal betting. RACING MANHATTAN starts with outsider Jay having no chance, but she has spotted that the wet muddy ground is causing trouble and steers old Dusty to a good finish. Oddly enough this doesn't make her popular with her uncle, nor with Michaela.
I've recently read 'One Dollar Horse' which has similar themes, but RACING MANHATTAN is more gritty, perhaps because it's written by a man, Terence Blacker. Jay is orphaned and her uncle's care leaves some warmth to be desired, so she spends all her time with the ponies. Now the crafty man wonders if she could be trained up as a jockey, to his benefit of course. Mitching off school she accompanies him to illegal races run by shady men where animals are not the priority. Money is. And Jay is only fourteen.
Making her way to Newmarket, aged sixteen, Jay has to try to get a job on the bottom rung of the racing stable ladder. She doesn't have any references. Male stable lads resent a girl. That's when she meets a big grey mare called Manhattan, whom nobody likes. Maybe the two of them have something in common.
The tale is actually a bit grim for many young readers. The notion of working your way up is fine when your competition is kids in the Pony Club. In a real racing yard there is no time for sympathy, no patience with tears. The grey mare's owner won't breed from tainted bloodlines so if Manhattan doesn't shape up, it's over for her. Sexism and bullying are rife in the yard. And Jay hasn't seen the last of her Uncle Bill, still her legal guardian.
I like that Jay studies the bloodlines and histories of famous racehorses. She wants to learn and take a proper apprenticeship. The portrayal of British racing fits with what I know of it, in past generations. I would hope matters have improved. However we are told that Jay is in a small old-fashioned yard, and she has offers to go to better places, so she does seem to be bringing a lot of trouble on herself. Given the cost of racehorse training fees I would be surprised if a non-trier would be kept stabled at all. But RACING MANHATTAN rewards patience. As does Terence Blacker in this inspirational, uplifting young adult book. Read it.
SUMMARY
Jay Barton has spent her life on the outside, being overlooked and mocked for her tomboy ways. All she wants to do is ride her favourite pony, which belongs to her much wealthier cousin. But then Jay shows a talent for winning the illegal pony races her uncle takes her to, and he starts to push her to take more and more risks. At 15, Jay decides to run away, to live the life of a stable hand.
Her fortunes are changed when she meets Manhattan: a pedigree grey racehorse who has used up all her chances and is now neglected and despised. Jay recognises a fellow misfit. She fights to give Manhattan one last opportunity to show she is the champion she was born to be. Together, they face a world of prejudice and cruelty and fight back the only way they know by becoming the best.
---
What do you think about this review?
Comments
No comments posted.

Registered users may leave comments.
Log in or register now!