"A character based sweet western romance in old-time Texas"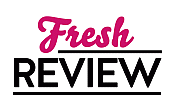 Reviewed by Clare O'Beara
Posted September 26, 2016

Inspirational Romance | Romance Historical | Inspirational Historical
Texas in 1895 is the setting for a warm-hearted story of children in need of adoption and a rancher who hadn't expected to be a father just yet. The STAND-IN RANCHER DADDY is CJ Thorn, uncle of twin girls, who has no option but to assume responsibility. The girls' mother died and their depressed, frustrated father abdicated by riding off on CJ's best horse after a few months.
Luckily for CJ, a young widowed woman who is a friend of the family has been coming to see to the girls each day. Molly Langley is as practical as she is caring, and the little girls adore her. With five hundred head of cattle, the ranch won't run itself, and CJ needs his neighbour's help. The town of Little Horn is small but growing, only founded two years previously, and it doesn't have a church yet. Sunday services are held in a large tent. When the four of them attend, they look like a family - but they are not, and Molly never intends to wed again. Not to mention, CJ is worried that he may carry the tendency to drink like his father and brother. Maybe he wouldn't make any lady a good husband.
This historical romance tale is evocative of a time when people depended upon horses and wagon wheels, when a ranch meant isolation and a town meant wagging tongues. Stolen cattle are a huge issue because margins are tight, and a man's honour is a real measure of his worth. Of course, people find ways to enjoy themselves too. What would a town festival be without a sack race, a picnic basket auction and a pie-eating contest? Is that enough, though, to turn the loose group of townsfolks and ranchers into a real community? Time will tell.
Like any Western this is a story with drama and strong characters. I did find the romance outcome foreseeable, but it's suitable for any age of reader from teens up, and poses interesting dilemmas. Renee Ryan is herself a twin so she says she enjoyed writing about the childhood of twin girls, while a single father trying to do the right thing wins sympathies. Molly is perhaps too hung up on her own concerns but can be a woman of action when needed. STAND-IN RANCHER DADDY is great for readers who want a sweet romance about a frontier family. This is part of Harlequin's series by various authors called 'Lone Star Cowboy League: The Founding Years' so there will be more such tales for you to enjoy.
SUMMARY
Suddenly a Father
Rancher CJ Thorn isn't ready to graduate from uncle to brand-new daddy—but he has no choice. After his widowed brother runs off, a pair of adorable twins have no one but CJ…and lovely neighbor Molly Langley. She's helped with the girls for so long that she's almost part of the family. Almost. CJ knows his family isn't good enough for her. Not when his brother's actions have disgraced the Thorn name yet again.
Watching CJ become a devoted father would soften any woman's heart. Yet Molly must remain immune. CJ deserves more than a woman who can't have children. Held back by fear, it'll take a disaster forcing the community together before they're ready to risk a chance on happiness.
---
What do you think about this review?
Comments
No comments posted.

Registered users may leave comments.
Log in or register now!