"From Assam to Newcastle, this heroine depends on tea"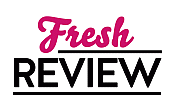 Reviewed by Clare O'Beara
Posted September 26, 2016

Romance Historical | Women's Fiction Historical
The hill country of India and bustling tea plantations are the initial setting for this lively romance, the first in a series called India Tea. Our heroine Clarissa Belhaven comes from a mixed heritage background. This makes her an outsider in every social group. Her father, widowed, is distressed and unable to run the plantation properly, leading to money and labour worries.
I didn't immediately take to the writing style. The author delivers a big bundle of back-story in the first chapter, instead of letting it come out in conversation at relevant times. The heroine is beautiful and headstrong, and as soon as she meets a gentleman, Wesley Robson, she decides he is insufferable and arrogant. Déjà vu anyone? Janet MacLeod Trotter has previously written several English or Scottish social history romance books and it's possible she just hit on a winning formula and prefers to repeat it.
Location and period details are lovely. Mechanisation in picking and drying the leaves is compelling, and as the workers often come and go despite contracts, the competition between plantations is heating up. The Belhaven plantation near Shillong normally hand-picks delicate early tea strains, but with a late monsoon and new preference for strong Assam tea, their rivals are performing better. To me it seems that the planters were not actually wealthy, but could live well on very little money, eating rice and dahl, so it appeared they were wealthy. There wasn't much money over between seasons. With recurring fevers it was common for planters to die before the age of fifty-five.
Clarissa has the choice of marrying a man she barely knows or joining her family in a boarding house after their land is sold. I'm sure at this period many such daughters found themselves used as bargaining chips and had little control over their lives. By 1905 we join Clarissa back in the noisy, sooty England she has never seen, trying to make a fresh start. Time to earn her keep. The culture shock is excellently described and we see Newcastle through her wide eyes. Tea is all sold and bought by brokers at Mincing Lane in London but the drink of tea is still central to people's lives. TEA PLANTER'S DAUGHTER is a really interesting read with drama and challenges one after the other, including women's suffrage. Janet MacLeod Trotter will win many friends. You may also enjoy the sequel, 'Tea Planter's Bride'.
SUMMARY
Lush, green, fragrant: the Indian hills of Assam are full of promise. But eighteen-year-old Clarissa Belhaven is full of worry. The family tea plantation is suffering, and so is her father, still grieving over the untimely death of his wife, while Clarissa's fragile sister, Olive, needs love and resourceful care.
Beautiful and headstrong, Clarissa soon attracts the attention of young, brash Wesley Robson, a rival tea planter. Yet before his intentions become fully clear, tragedy befalls the Belhavens and the sisters are wrenched from their beloved tea garden to the industrial streets of Tyneside.
A world away from the only home she has ever known, Clarissa must start again. Using all her means, she must endure not only poverty but jealousy and betrayal too. Will the reappearance of Wesley give her the link to her old life that she so desperately craves? Or will a fast-changing world and the advent of war extinguish hope forever?
Revised edition: This edition of The Tea Planter's Daughter includes editorial revisions.
---
What do you think about this review?
Comments
No comments posted.

Registered users may leave comments.
Log in or register now!