"From Scotland to the Himalayas, an exotic romantic adventure"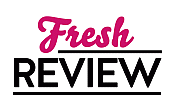 Reviewed by Clare O'Beara
Posted September 26, 2016

Romance Historical | Women's Fiction Historical | Historical
This sequel to 'The Tea Planter's Daughter' is somewhat confusingly in a series called 'India Tea' while the first book was in 'Tyneside Sagas'. I suppose that is what happens when books get reissued and find new markets. In 1922 the story takes up in Scotland, but before long we are heading back to the hill country north where tea is grown in India. THE TEA PLANTER'S BRIDE is Sophie Logan who is born in India but goes to Scotland as a child after a tribal mutiny.
Sophie's father had worked for a tea company which took care of the girl after his death, and she lives with an aunt in Edinburgh. But her family still have connections in the tea trade. The First World War has changed many lives. For a start, Sophie learnt to drive while working in a Red Cross depot. Now she rides her own motorcycle. The population had to drink inferior dusty tea during the war years, and fortunes are picking up for planters. Meanwhile James Robson, heir to a tea plantation, has come to England to find a suitable wife. He's a man in trade, so he can't aspire to the high society. That still leaves plenty of good young women. One such is Tilly Watson, Sophie's kind cousin. With Tilly happily preparing to travel, Sophie starts to wish for adventure and an exotic life. Is she right to want to marry a forestry student just because he is heading to India? She may be wise or in for a rude awakening.
Snobbery of various sorts abounds, starting on the trip to India. Off the ship, the full heat, colour and noise of their new home startles both young women. Illness and fever stalk the British and there are more challenges ahead, including motherhood. Paradise it's not. But kindness is found, even among the impoverished labourers who are hoping for better conditions. Through old newspapers Tilly and Sophie discover more details about the preceding decades.
The era is well evoked by author Janet MacLeod Trotter and all sides of disputes are presented. Reading THE TEA PLANTER'S BRIDE will give readers a good understanding of the difficult and tense colonial years. The British are building roads and bridges, but paying labourers poorly, while young Indian women are starting to train as doctors for women. I particularly enjoyed the Himalayan expedition. See if you could cope with all that is thrown at the heroines of this fascinating historical romance. Third in the series will be called 'Girl From The Tea Garden'.
SUMMARY
When Sophie is suddenly orphaned at the age of six, she is taken from her parents' tea plantation, the only home she has ever known, to be raised halfway across the world in Scotland.
As the years pass and her exotic childhood becomes a distant memory, adventurous Sophie finds refuge in her friendship with her kind, shy cousin, Tilly. It is no surprise when the girls follow each other to India to embark on new adventures, new lives and new loves.
But the reality of 1920s India is far removed from their dream: the jungles are too humid and the breathtaking tea gardens too remote. And amongst the stifling beauty, intrigue abounds; while Sophie struggles with affairs of the heart, Tilly, alone in a difficult world, delves into the mystery of Sophie's parents' deaths. As the past begins to darken their friendship, will long-held secrets shatter everything they've ever striven for?
Revised edition: This edition of The Tea Planter's Bride includes editorial revisions.
---
What do you think about this review?
Comments
No comments posted.

Registered users may leave comments.
Log in or register now!