"Another instalment in the fantasy serial Legend of Rhyme"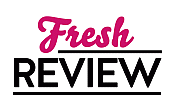 Reviewed by Clare O'Beara
Posted September 12, 2016

Fourth in the Legend of Rhyme series which is a young adult fantasy tale with plenty happening, SECOND TWIN takes up the story. Jaime Lee Mann has tended to end her books on a cliffhanger, which I personally dislike because I prefer to wrap up a story at the end of a book. However, those who have been following all the eventful saga so far will be pleased to pick up the next chapter.
Teagan, a modern girl flung into the fantasy land, whom we met in TEAGAN OF TOMORROW is exploring Coraira, the world of an unpleasant sorcerer which we saw in INTO CORAIRA. Twins have been a theme of this series ever since the first book ELORA OF STONE in which we learned that one child of each set of twins born will be stolen away by goblins. Teagan is lured underwater by a mermaid, who decides to send a message back in time to the twins Ariana and Asher who were children in the first book. Enjoying the undersea realm and creatures, Teagan is happy to assist. But will the message help save her world from pollution?
At times the fantasy has become quite dark, with battles, and in this book we also get demons. Well, those are never up to anything good. To balance the dark magic we get unicorns, good to have on your side.
With three different worlds, two time periods and a cast of characters who largely occupy their own sections and don't interact, this is not a good book for someone who hasn't read the story so far, or who is a young reader. While the author has planned out what will happen as the different strands play out and entangle, the rest of us would probably rather follow the main characters like Teagan than keep jumping away to pixies or toads in other worlds. And the tale ends on another cliff-hanger. So all in all this fantasy feels more like a chapter in a serial than like a complete book.
SECOND TWIN has another gorgeous woodland scene on the cover and may be popular with those who care for nature and want to right some wrongs done to the environment. Jaime Lee Mann has shared her vivid imagination with us and the next installment will be called 'Blood And Stars'.
SUMMARY
Grimblerod has led twins Asher and Ariana Caine back to ancient Rhyme, a time when Calla and Elora were the same age the twins are now. Though the Kingdom of Falmoor is rich with magic, the twins are unable to use their powers. They donít know whom to trust, where to turn, or how to avoid doing something in the past that may alter the future forever.
Meanwhile, young Teagan Rogers must decide if she is ready to leave behind everything and everyone she knows to follow her mysterious destiny beneath the waves.
Will Teagan choose to become a mermaid? Will Asher and Ariana get home before changing the course of history forever? And can enemies truly become friends?
---
What do you think about this review?
Comments
No comments posted.

Registered users may leave comments.
Log in or register now!