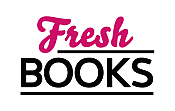 May Books to Delight
"Perfect for a good laugh (or several)"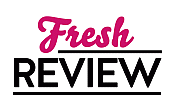 Reviewed by Samantha Randolph
Posted September 12, 2016

Megan McKnight prefers to be on a soccer field, scoring a winning goal, than participating in a debutante season in Dallas. When her mother secretly enters her into the season anyway, Megan is angry, but soon, she realizes exactly what being in the season means for her family. As she attends parties, fails at social graces, and catches the eye of sweet and charming Hank Waterhouse, she discovers she's in for a wild ride that she won't forget.
Jonah Lisa Dyer and Stephen Dyer's THE SEASON is a hilarious contemporary retelling of Jane Austen's Pride and Prejudice. Megan is a college student who loves soccer, and the last place she ever thought she would find herself is on the dance floor in a ball gown. The characters touch on some of the bigger personality traits of their equals in the original, but the plot structure is primarily what harkens back. Megan is much more immature than Elizabeth Bennett, but her character growth is beautiful. She begins the story hating everything debutants stand for, but she slowly sees that there is benefit to knowing how to work society.
Hank (the Wickham) is more present in the story than Andrew (the Darcy) is, making the big romance a little flat, though still nice. However, the family dynamic more than makes up for that. Megan only has one sister, a twin, who enters the season with her, and the two clearly have each other's back. The mother is as passionate about society as expected, and it's no secret that she and her husband are struggling in their marriage. Even so, both are wonderfully complex, and their unorthodox pairing is still touching.
Readers looking for a good laugh with solid character development will find THE SEASON a perfect fit.
SUMMARY
"A fun, modern take on Pride and Prejudice."—Jojo Moyes, bestselling author of Me Before You
Megan McKnight is a soccer star with Olympic dreams, a history major, an expert at the three Rs of Texas (readin', ridin', and ropin'), but she's not a girly girl. So when her Southern belle mother secretly enters her as a debutante for the 2016 deb season in their hometown of Dallas, she's furious—and has no idea what she's in for.
When Megan's attitude gets her on probation with the mother hen of the debs, she's got a month to prove she can ballroom dance, display impeccable manners, and curtsey like a proper Texas lady or she'll get the boot and disgrace her family. The perk of being a debutante, of course, is going to parties, and it's at one of these lavish affairs where Megan gets swept off her feet by the debonair and down-to-earth Hank Waterhouse. If only she didn't have to contend with a backstabbing blonde and her handsome but surly billionaire boyfriend, Megan thinks, being a deb might not be so bad after all. But that's before she humiliates herself in front of a room full of ten-year-olds, becomes embroiled in a media-frenzy scandal, and gets punched in the face by another girl.
The season has officially begun…but the drama is just getting started.
---
What do you think about this review?
Comments
No comments posted.

Registered users may leave comments.
Log in or register now!