"Strong characters with magical banter"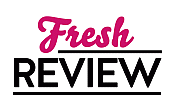 Reviewed by Sherri Morris
Posted September 3, 2016

Military | Romance Contemporary
TALON, book one in author Sybil Bartel's new Uncompromising Series, a spin off of her original Unchecked series. There are references to these characters and events throughout the book, and some readers may feel a bit lost and may want to read them first. I however had not read the series prior to TALON, and had absolutely no problem following the story line since it is focused on Talon and Nichole "Siren" only.
Talon owns a local surf shop on a Florida Beach. The ex- Marine has been on a lone list of one night stands since the death of his wife. The pain of loosing her and not being able to save her, is a constant battle for Talon to overcome. When the blue eyed blonde Nichole, or Siren as Talon nicknamed her, shows up badly beaten on the beach across from his shop seeking help Talon's training as a military medic kicks in. But when Nichole's secrets start mounting up, and her ex comes around to take her back home, Talon must make a choice. Rescue Nichole and learn all her secrets or let her go forever.
TALON is written in title character's point of view and gives readers a roller coaster ride full of emotions throughout. Talon is a very strong and dominant character, while Nichole is more reserved. Talon lost his wife two years before and has been struggling with his grief of losing her when Nichole shows up. Nichole on the other hand hides her emotions and is secretive. In the beginning I thought she was just being difficult and perhaps using Talon to get what she needs from him. But as the story goes along, it is very clear as to why she is the way she was portrayed. This story does touch a bit on the domestic violence and child abuse angle, so if that is something you prefer not to read, then this book is not for you.
I enjoyed reading Sybil Bartel's TALON. Her characters were strong and their banter comical and the plot entertaining with its twist and turns, and full of action. I will certainly be checking out more of Sybil Bartel's titles in the future.
Learn more about Talon
SUMMARY
Two years ago my life was perfect, until it wasnít. I scattered my wifeís ashes then walked away from the Marines. I didnít think I had anything left to lose.
I was wrong.
The blonde showed up on my doorstep beaten and stabbed. I did what I was trained to doóI stitched her up. I didnít have a clue who she was and I told myself I didnít care. Until they came looking for her.
I swore Iíd take my last breath before I let anyone else hurt her, except I didnít know she was keeping a deadly secret. Now I had two choices, her life or mine.
Marriage and combat taught me the same thingóI was no oneís hero. And I was about to prove it.
Warning: This book contains offensive language, violence and sexual situations. Mature audiences only. 18+
---
What do you think about this review?
Comments
No comments posted.

Registered users may leave comments.
Log in or register now!