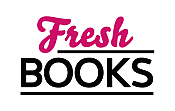 Great new reads in September
"Original and unique story of power, rocks, and family"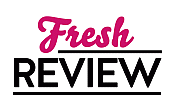 Reviewed by Samantha Randolph
Posted August 26, 2016

Young Adult Suspense | Young Adult Paranormal
Aspen Quick has an interesting power; he can reach into a person and take things from them, a memory, a feeling, a fear, even a freckle on their arm if he chooses. His whole family has certain abilities in exchange for protecting and fixing the Cliff, something they've been doing for generations. This summer, with Aspen's two best friends, Aspen will discover that what he does might make his life easier...but it might not be good.
ROCKS FALL EVERYONE DIES is the kind of weird, in the best way, story that stays with you a long time. Aspen's compelling narrative sucks you in from the beginning, and much like watching a rock fall, it's hard to look away. Aspen is charming and not too moral, a dangerous combination, and his journey in learning empathy and boundaries is incredible. The themes in this book offer so much discussion about what one might do if they could control others, what the consequences of that would look like, and what happens when someone decides what is and isn't good or natural for another person to feel or think.
The premise is unique and fascinating. Aspen's family is tied to the Cliff, and they use their powers to heal any fractures or tears in it. Their one big rule is to not use their powers on each other, but of course, power is easy to corrupt and even addicting. Responsibility is another important component of the story, and there's a wonderful line of suspense because you don't know which family members are being careful with their powers and which are using it recklessly.
Topped off with a fierce and dynamic cast of both main and secondary characters, ROCKS FALL EVERYONE DIES is a must read for anyone who loves their stories a little strange, a little dark, and compulsively readable.
SUMMARY
A paranormal suspense novel about a boy who can reach inside people and steal their innermost things—fears, memories, scars, even love—and his family's secret ritual that for centuries has kept the cliff above their small town from collapsing.
Aspen Quick has never really worried about how he's affecting people when he steals from them. But this summer he'll discover just how strong the Quick family magic is—and how far they'll go to keep their secrets safe.
With a smart, arrogant protagonist, a sinister family tradition, and an ending you won't see coming, this is a fast-paced, twisty story about power, addiction, and deciding what kind of person you want to be, in a family that has the ability to control everything you are.
---
What do you think about this review?
Comments
No comments posted.

Registered users may leave comments.
Log in or register now!