"God has the details of our lives planned, if we will only listen."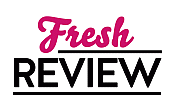 Reviewed by Viki Ferrell
Posted August 23, 2016

Inspirational Romance | Amish | Inspirational Amish
Spring in Paradise, Pennsylvania hardly exists. Winter rolls right into hot summer months before autumn arrives. After the harvest, it's wedding season. Mary Elizabeth Zook wonders if another wedding season will pass her by. It's been almost a year since Sam Stoltzfus left their Amish community to work in construction in town and live in an apartment with his brother John. Mary Elizabeth and Sam grew up together and had been dating up until the time Sam left. John's on his Rumspringa, but Sam just couldn't live in the same house with his abusive dad any longer. Mary Elizabeth runs into Sam at her sister's home and confronts him about their relationship. Sam makes it very clear that he will not be returning to the community and that their relationship is over. Mary Elizabeth reluctantly resolves to move on.
Ben Miller is new in Paradise. He has moved from Indiana to work with his uncle in his furniture shop. Ben invites Mary Elizabeth out for dinner and a friendship begins. Could Ben be the person God intended for her? She always thought that Sam was the only man who could fulfill her dreams of a husband and family. Torn between the two, Mary Elizabeth can only rely on God to show her the right one.
SEASONS IN PARADISE is book two in Barbara Cameron's The Coming Home series. This is a delightful, inspirational story about anger, hurt and forgiveness. Mary Elizabeth is a strong, realistic character who has so much love surrounding her with her family, that she can't understand why she can't find love for herself. Ms. Cameron returns characters from previous books she has written to help build the storyline and move it along. It's always nice to catch up on what happening now in previous characters' lives. She also incorporates the social issue of battered women and the effect it has on their children. Amish women are famous for their cooking. As an added bonus, Ms. Cameron includes some recipes at the end of the book for some of the wonderful Amish dishes that are prepared throughout the story. Put this one on your list for a quick summer read.
SUMMARY
Rose Anna Zook has watched her two older sisters marry two Stoltzfus men and has always thought she and John, the third Stoltzfus brother, would marry, make a home together, have children. But John has other ideas. He's enjoying his Rumschpringe in the Englisch world a little too much and isn't interested in returning to the Amish community—especially to marry.
Rose Anna is determined to bring her man back into the Amish fold. John is equally determined to live his life free and unencumbered. Who will win this battle of wills? Will love prevail?
---
What do you think about this review?
Comments
No comments posted.

Registered users may leave comments.
Log in or register now!