"An entertaining story about what it means to be human"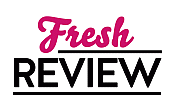 Reviewed by Samantha Randolph
Posted August 21, 2016

Women's Fiction Contemporary | Romance Paranormal | Fantasy
Jess Creary is stuck on an island with memories of her deceased sister. The only highlights are surfing and flirting with Matthew. When Jess is out surfing one day, she catches a wave that does the impossible and transforms her into a mermaid. As a mermaid, Jess has confidence and power. But as she gets closer to Matthew while on land, the line between her human and mermaid self starts getting blurrier, and not all in good ways as her rage for justice for her sister grows stronger. With a deadline looming for her to choose between the ocean and her humanity, there's no guessing which way the tide will turn.
Compared to witch or vampire stories, mermaid stories are often in short supply, especially ones that focus on myth and folklore. THE MERMAID'S SECRET is the perfect addition to shrinking the gap, weaving an entertaining and surprisingly touching tale of Jess and her quest for happiness. When the story begins, Jess isn't in a good place, as most twenty-three year olds can relate, and she's searching. Becoming a mermaid gives her something she hasn't found in her life on land, but it isn't a life without its own consequences. Jess's character development is fantastic, raising important questions about what it means to be human and what it takes to face your own circumstances.
While some parts of the story are a little slow, the plot is overall engaging and enjoyable. Once the deadline for Jess's choice is set, the pace steadily builds quicker and quicker. The romance with Matthew is a slow burn that eventually flares fast. Jess's best friend and roommate is a stereotypical, bubbly sidekick, but Jess's relationship with her father really shines.
With a wonderful ending, THE MERMAID'S SECRET by Katie Schickel is a moving exploration of the ocean, its secrets, and the nature of humans.
SUMMARY
Life on land is suffocating for Jess Creary, who wastes her summers flipping burgers for tourists on a fishing boat off her quaint resort island home off the coast of Maine. After all, her older sister Kay died in a boating accident two years ago, her mother has disappeared, and her father isn't exactly dealing with things so well. Surfing and the handsome Captain Matthew are about the only bright spots in her life.
Then, on her twenty-third birthday, Jess catches the perfect wave--a wave that transforms her into a mermaid. Under the sea, a startlingly beautiful, dark place, Jess is reborn into a confident, powerful predator with superhuman strength --finally she is someone to be reckoned with. Meanwhile, back on land, Jess's relationship with Captain Matthew heats up, and so does her search for justice for Kay.
Jess has thirty days to choose between land and sea; legs and fins; her humanity and her freedom. Who could ignore the freedom of the sea? Yet, the ocean is a dark, wild, lonely place. Is this a gift or a curse? Will Jess choose family and love, forgiveness and truth, or will she be seduced by the wild call of the sparkling sea forever?
---
What do you think about this review?
Comments
1 comment posted.
Re: An entertaining story about what it means to be human

Very nicely written. Gives you just the right amount of
information to intrigue you, without giving to much away.
(Belinda Knight 10:51pm August 22, 2016)
Registered users may leave comments.
Log in or register now!