"Lush thriller brimming with tension"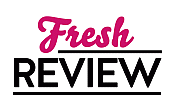 Reviewed by Samantha Randolph
Posted August 21, 2016

Tara knows what she wants from life: wealth, handsome men, and delicious liquor. Having been through three marriages, she's convinced love isn't in the cards for her, if it exists at all, until she meets a dashing surgeon, Cavin Lattimore. Cavin has everything she's looking for and more. As the two quickly fall for each other, Tara begins to suspect that not all is as it seems, not to mention mysterious messages threatening her are adding to her stress. Tara may have found all the happiness she wanted...or she may be in more danger of losing something precious to her than ever.
Ellen Hopkins knows how to perfect tension in a book, and she expertly delivers that skill in LOVE LIES BENEATH. From the beginning, the edginess of Tara's story is close to cutting, and you know only disaster can be impending. Hopkins signature poetic voice works well in prose form this time with decisive, punctuating sentences that still carry a smoothness to them. The often shorter chapters fly by as Tara falls deeper and deeper into Cavin's world while trying to sort through the mysterious messages in her own.
Though the plot will keep you guessing, it does get stagnant from time to time. There isn't so much a strong climax as a crucial twist in the very last few pages, which left something to be desired. The conclusion isn't terribly unexpected, making the ending a bit of a letdown. However, readers who love the journey of suspense and intrigue will still find this a very satisfying story.
Though the plot was a little disappointing, LOVE LIES BENEATH is a tension-filled thriller full of lush romance, sexy mystery, and powerful writing from Ellen Hopkins.
SUMMARY
The #1 New York Times bestselling author of Collateral "is at her best in this outstanding novel written in gorgeous prose…a sex-filled masterpiece of mystery and romance" (Library Journal) about a woman caught in a love affair that could be her salvation—or her undoing.
Once a widow, twice divorced, Tara is a woman with a past she prefers to keep hidden. She's gorgeous, affluent, and content living alone in her flawless San Francisco mansion.
That is, until she meets Cavin Lattimore—the charming surgeon who sweeps her off her feet following a ski accident in Lake Tahoe. But as her recovery progresses and her love life flourishes, Tara notices some suspicious incidents—an unusual van parked outside her home, a break-in, threatening text messages, and distressing emails. She can't help but notice the cracks in Cavin's "perfect" persona, including the suppressed rage his conniving teenage son elicits.
Housebound and on crutches, Tara depends on Cavin—perhaps to a dangerous degree—as she juggles difficult relationships with her envious sister and best friend, her irritable brother-in-law, and her estranged mother. However perfect Tara's life may have appeared before, new events are starting to expose what lies beneath.
Writing for the first time in prose, Ellen Hopkins unveils a brand new form that's fresh, smoldering and emblematic of her celebrated poetic voice. Injected with a signature dose of suspense, sex, and drama, Love Lies Beneath delivers right up to its shocking and unexpected conclusion.
---
What do you think about this review?
Comments
No comments posted.

Registered users may leave comments.
Log in or register now!