"A magical, action packed follow up to Girl on a Wire"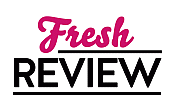 Reviewed by Samantha Randolph
Posted August 21, 2016

Mystery | Young Adult Suspense
Moira Mitchell is ready to take the floor as a magician, following in her father's footsteps. However, her father has forbidden her against her wishes, so she snatches an invitation to join the famous Cirque American without him knowing. While at the Cirque, Moira discovers she has more than illusions and slights up her sleeve...she has real magic. As she learns more about her magic, she encounters danger, mystery, and romance.
Gwenda Bond writes a stunning companion to GIRL ON A WIRE with GIRL IN THE SHADOWS. This time, readers follow a young magician, Moira, at the Cirque American, though there are many familiar faces from the previous book. Where GIRL ON A WIRE had height-defying tension, this story goes deeper into the dangerous world of magic and those who seek to possess it. Bond sets up Moira's magician acts expertly, filling each scene with as much wonder and spectacle as one would expect from a real life performance. When Moira encounters a mysterious magical society with a violent ruler, the suspense will have hearts pounding and readers wishing for their own magic to keep their beloved characters safe.
One of my favorite Bond novel staples is that the romance is often not so much a question of "will they, won't they," but rather, the couples are often a team early on. While Moira and Dez definitely have their own journey of slowly falling for each other, and they have their own share of issues after, there is no question that either would abandon the other. Their friendship is just as strong, if not stronger, as their romance. On the other end, readers left heartbroken for Dita in book one will see her recovering from her previous romance in this story and having crucial friendships to help.
GIRL IN THE SHADOWS is everything you could want in a magical circus novel and more. Moira's story is enriched with woman power, magician acts, dangerous mysteries, and self-empowerment.
SUMMARY
Eighteen-year-old Moira Mitchell grew up in the shadows of Vegas's stage lights while her father's career as a magician soared. More than anything, Moira wants to be a magician too, but her father is dead set against her pursuing magic.
When an invitation to join the Cirque American mistakenly falls into Moira's possession, she takes action. Instead of giving the highly coveted invitation to its intended recipient, Raleigh, her father's handsome and worldly former apprentice, Moira takes off to join the Cirque. If she can perform alongside its world-famous acts, she knows she'll be able to convince her dad that magic is her future.
But when Moira arrives, things take on an intensity she can't control as her stage magic suddenly feels like…real magic. To further distract her, Raleigh shows up none too pleased at Moira's presence, all while the Cirque's cocky and intriguing knife thrower, Dez, seems to have it out for her. As tensions mount and Moira's abilities come into question, she must decide what's real and what's an illusion. If she doesn't sort it out in time, she may forever remain a girl in the shadows.
---
What do you think about this review?
Comments
No comments posted.

Registered users may leave comments.
Log in or register now!