"The President has suspended the Constitution and declared Martial Law and that's just the start."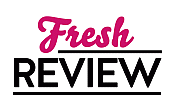 Reviewed by Shellie Surles
Posted August 15, 2016

The United States is attacked by terrorist in four separate incidents. Over a hundred and forty people are killed. So when the President declares Martial Law and suspends Habeas Corpus CIA Director Jake Grafton refuses to go along with him. Jake suspects the President has more nefarious plans than just protecting the American people. He believes the President is planning to become a dictator and fundamentally change America to fit his own personal agenda.
Jake is proved correct as he and others who disagree with the President are placed in detention camps. Reporters are arrested on air, government officials disappear and finally when the President suspends the second amendment Texas votes to succeed. Now the President is truly upset and orders an attack on Texas. A civil war appears to be on the horizon.
LIBERTY'S LAST STAND is an excellent book. After reading the first chapter I was calling everyone I know and telling them to get the book. I wasn't disappointed either. Even though Jake Grafton is Stephen Coonts main character, I feel like the star of this book was the American people. The determination not to be ruled by a tyrant and their strength under fire appeared to be accurate to me. The true American heart. I could see things going the way described if any President behaved as the one in the book.
Action, is an understatement and the calculations by the leaders on both sides in LIBERTY'S LAST STAND make for an great read. You're not going to want to put this book down so schedule some time to read it. Stephen Coonts paints the picture of an America that will never be the same and neither will you.
SUMMARY
New York Times bestselling author Stephen Coonts delivers another nail-biting thriller starring CIA Director Jake Grafton and his right-hand man, Tommy Carmellini.
The president of the United States stands on an outdoor stage, flanked by powerful members of his administration and party. Television crews are preparing for broadcast. High above the stage, on a nearby rooftop, a decorated sniper adjusts the scope on his rifle.
Afterwards, America will never be the same.
Jake Grafton and Tommy Carmellini suddenly find themselves on the wrong side of the law when a public act of violence throws the country into chaos just before a presidential election. After martial law is declared and rioting begins, Grafton and Carmellini must risk everything to unravel a massive conspiracy and help a new resistance movement rise up against an unimaginable enemy…
---
What do you think about this review?
Comments
No comments posted.

Registered users may leave comments.
Log in or register now!