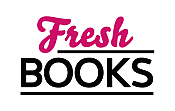 Great new reads in September
"Sweeping family saga wrapped in history or bravery"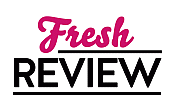 Reviewed by Katherine Petersen
Posted August 15, 2016

I introduced myself to Jonis Agee with THE BONES of PARADISE and plan to read more. Agee's novel doesn't fit in one genre but encompasses many: historical, mystery, romance, Western, saga. This story has something for everyone, and the lyrical prose makes it even more enjoyable. I found myself wanting to savor the language and alternately wanting to race ahead to find out what happened next.
J. B. Bennett is riding to his father's ranch when he stops at a squeaky windmill near a water tank. What he finds instead is the body of a young Indian girl named Star, and before he can investigate her death more, he is shot dead. There's a lot going on in this story, and I could lose some in the details, so suffice to say J. B.'s wife, Dulcinea, returns from self-exile to hunt down the murderer with her friend and Star's older sister, Rose, J. B.'s father Drum, her two sons, the ranch hands, and a man named Graver, who stumbled onto the bodies. One of the most important characters however, is the land itself.
Agee's characters have depth. It's hard to understand their motivations sometimes, but it is never hard to react to them when reading. She also delves into historical events such as the tragedy of Wounded Knee as the bulk of the story takes place about 10 years after. Wounded Knee impacted many characters' lives, and Agee uses the massacre to anchor her story.
Her descriptions of the land in winter made me shiver, and I could almost feel the perpetual sand blowing in my face. Her greatest trait is her ability with dialogue and relationships: between mother and son; father-in-law and daughter-in-law; mother and ranch hand; Rose and Dulcinea. Whites treated Indians abominably during that time, and Agee brings that to light with action and description stronger than any telling.
It's a story with a lot of ideas, but at its heart are love, survival and redemption. Historical fiction readers who are fans of this time period will enjoy the story. While it has elements of mystery and romance, I hesitate to call it either, but I definitely look forward to reading more of Agee's books.
SUMMARY
The award-winning author of The River Wife returns with a multigenerational family saga set in the unforgiving Nebraska Sand Hills in the years following the massacre at Wounded Knee—an ambitious tale of history, vengeance, race, guilt, betrayal, family, and belonging, filled with a vivid cast of characters shaped by violence, love, and a desperate loyalty to the land.
Ten years after the Seventh Cavalry massacred more than two hundred Lakota men, women, and children at Wounded Knee, J.B. Bennett, a white rancher, and Star, a young Native American woman, are murdered in a remote meadow on J.B.'s land. The deaths bring together the scattered members of the Bennett family: J.B.'s cunning and hard father, Drum; his estranged wife, Dulcinea; and his teenage sons, Cullen and Hayward. As the mystery of these twin deaths unfolds, the history of the dysfunctional Bennetts and their damning secrets is revealed, exposing the conflicted heart of a nation caught between past and future.
At the center of The Bones of Paradise are two remarkable women. Dulcinea, returned after bitter years of self-exile, yearns for redemption and the courage to mend her broken family and reclaim the land that is rightfully hers. Rose, scarred by the terrible slaughters that have decimated and dislocated her people, struggles to accept the death of her sister, Star, and refuses to rest until she is avenged.
A kaleidoscopic portrait of misfits, schemers, chancers, and dreamers, Jonis Agee's bold novel is a panorama of America at the dawn of a new century. A beautiful evocation of this magnificent, blood-soaked land—its sweeping prairies, seas of golden grass, and sandy hills, all at the mercy of two unpredictable and terrifying forces, weather and lawlessness—and the durable men and women who dared to tame it. Intimate and epic, The Bones of Paradise is a remarkable achievement: a mystery, a tragedy, a romance, and an unflagging exploration of the beauty and brutality, tenderness and cruelty that defined the settling of the American West.
---
What do you think about this review?
Comments
No comments posted.

Registered users may leave comments.
Log in or register now!