"A girl becomes a warrior and spy in medieval Japan"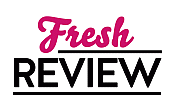 Reviewed by Clare O'Beara
Posted July 17, 2016

This exciting tale of a girl in medieval Japan gives us a view of another world. First we are told that a family name comes first, then the person's name, so the girl named Kano Murasaki is actually Murasaki from the Kano family; however she loves to climb trees, so everyone calls her Squirrel, which is RISUKO.
Even hunting for birds' eggs to eat can be dangerous when your country is at war. Risuko accidentally spies on the lord in his castle, from the top of a pine. A cunning old woman of importance sees how useful the girl could be and buys her from her impoverished family. Lady Chiome is neither kind nor unkind, but at least she provides food. She has other young servants, all orphans, and armed bodyguards. But Risuko's late father had been a scribe, and she alone of the servants can write. Risuko doesn't know what she'll be asked to do, which might be just as well.
A war-ravaged land is revealed as Risuko travels. The details are good; the girl is given a bowl of rice and fish to eat with chopsticks, and over her new clothes she wears a coat, hood and shoes made of woven straw against the snow. Villages have been torched and homes destroyed, so an innkeeper wears a threadbare kimono as she makes a polite gesture of welcome. Food is basic and scarce. In the morning, the sound of musketry and cannonfire approaches, with galloping hooves. Risuko doesn't know whose side the samurai are on, and suddenly she's in the midst of a battle.
The subtitle A Kunoichi Tale, first in the 'Seasons of the Sword' series, comes about because the Kunoichi are warrior women, highly trained. Risuko first learns to defend herself with a bamboo sword, harmless but good for picking up movements. I like that a girl can be resourceful and swing any weapon, including a heavy wok. She will also have to be a spy, probably the most useful way she can serve. Perhaps eventually she can even stop the war.
The second book in David Kudler's series is called 'Bright Eyes'. I'm impressed by the depth of his research and how he makes us feel the adventure along with young Risuko, shiver in the cold, marvel at the view of Mount Fuji. There's violence along the way as one might expect, so RISUKO is best suited for mature young adults who want to explore, or to learn about a Japanese heritage.
Learn more about Risuko
SUMMARY
Samurai, assassins, warlords -- and a girl who likes to climb
Kano Murasaki, you may not realize it, but I have done you a great favor. I have it in my power to give you a gift that you donít even realize you desire. Make yourself worth my trouble, and you will be glad of it. Disappoint me, and you will be very, very sorry.
Though Japan has been devastated by a century of civil war, Risuko just wants to climb trees. Growing up far from the battlefields and court intrigues, the fatherless girl finds herself pulled into a plot that may reunite Japan -- or may destroy it. She is torn from her home and what is left of her family, but finds new friends at a school that may not be what it seems.
Magical but historical, Risuko follows her along the first dangerous steps to discovering who she truly is.
The first volume of the Seasons of the Sword series!
Can one girl win a war?
Kano Murasaki, called Risuko (Squirrel) is a young, fatherless girl, more comfortable climbing trees than down on the ground. Yet she finds herself enmeshed in a game where the board is the whole nation of Japan, where the pieces are armies, moved by scheming lords, and a single girl couldn't possible have the power to change the outcome.
Or could she?
---
What do you think about this review?
Comments
No comments posted.

Registered users may leave comments.
Log in or register now!